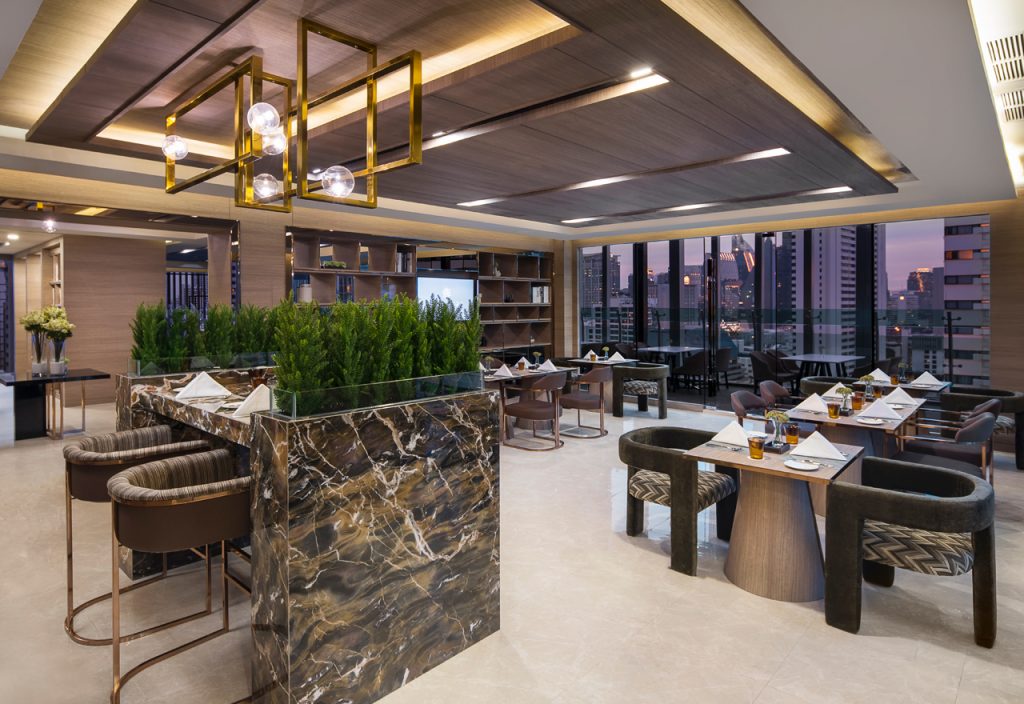 Exclusively for our Club Sky room guests on the 10th – 15th floors, the Solitaire's Club Sky lounge offers a quiet atmosphere, spectacular views and array of perks.
Perched high on the 16th floor, the Club Sky lounge consists of two sophisticated spaces: the lounge and private dining area. The lounge is endowed with an eight person meeting room, a business centre with two internet-connected computers, and an expansive balcony where you can enjoy the breathtaking city views.
Within the dining area, our Club Sky lounge breakfast buffet offers you a variety of international fare and made to order eggs every morning. Then in the evening, we provide you a complimentary happy hour with a selection of free wines, cocktails, beers and finger foods.
Book a Club Sky room now to gain access to all the quiet and convenience our Club Sky lounge offers.
Indoor : 50 seats
Outdoor : 24 seats
Meeting room : 8 persons
Opening hours : 6:30AM to 10:30PM
Breakfast :
Mon-Fri : 6:30AM to 10:30AM
Sat & Sun : 6:30AM to 11:00AM