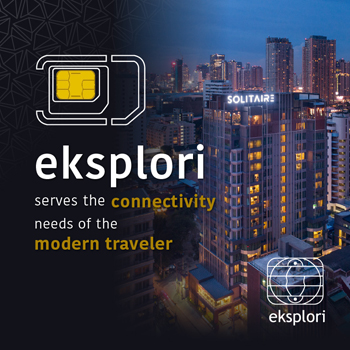 Eksplori serves the connectivity needs of the modern traveller.
With the FREE global travel SIM card, it allows travellers to stay connected in 100+ countries
at rates up to 90% lower compared to the standard roaming charges.


Furthermore, it allows guests to stay connected with hotels through live chat and
by having all the special recommendations and advices available on their device.

1-step guide to using Eksplori
Insert Eksplori SIM into your phone

SIM preloaded with FREE credits and immediately ready to use

No registration or activation required
Top-up credits to stay connected
Download Eksplori app from Google Play or App Store

Safe payments with credit card or Paypal

In the app, manage credits, get exclusive deals and explore best travel tips
Remember
Keep Eksplori SIM for your next travels

Up to 90% savings on roaming in 100+ countries