SOLITAIRE BANGKOK PLANTS MANGROVE TREES CONSERVING NATURE AND SHORE'S ENVIRONMENT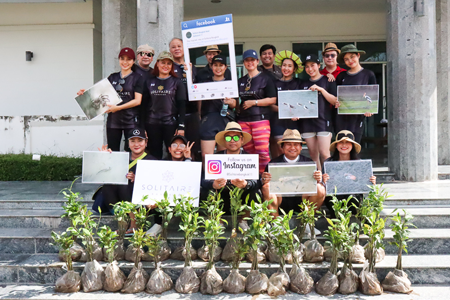 The mangrove planting activity was initiated with the purpose of creating an awareness of the significance of nature and the conservation of the shore's environment.
A mangrove forest has a strong impact to lives on both land and sea such as balancing the shore's ecosystem, the shore's erosion, and avoiding an attack of natural disaster to urban areas, and so on, in which, it is our responsibility to conserve.
Bang Pu: Thailand's First Urban Nature Education Centre has been in operation since 2005 and is currently managed by the Foundation for Environmental Education for Sustainable Development (Thailand) also known as FEED Thailand.