Whether you are hosting a meeting, event or simply need some quiet space to conduct business, the Solitaire's Sukhumvit 11 location provides you and your colleagues a central meeting spot. Our three Bangkok meeting rooms and co-working space offer you professional facilities equipped with projectors, TVs and sound systems.
Also known as Think Tanks, our meeting rooms come in a range of sizes for all types of professional gatherings.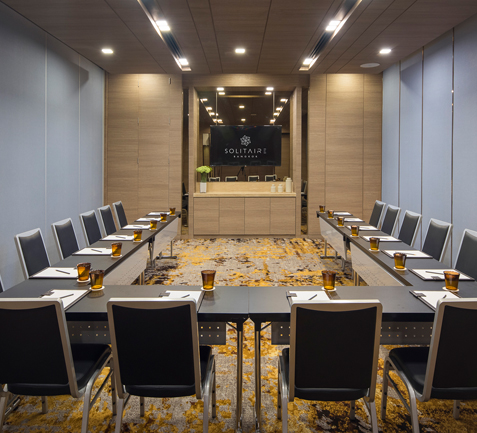 Think Tanks 1 & 2
Ensure a successful meeting with these sleek, sophisticated meeting spaces. 48 sqm each, these two modern meeting rooms can accommodate 24 guests each, are equipped with wall mounted TVs, and can be combined to form a larger space of 96 sqm.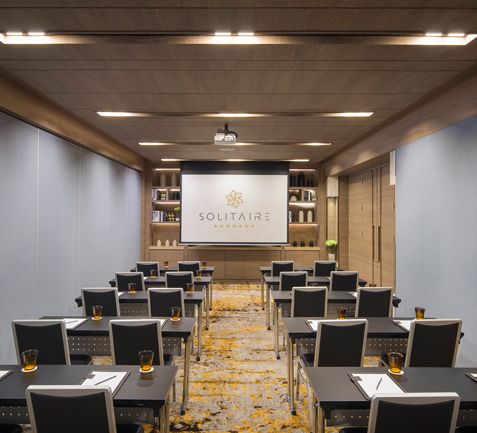 Think Tank 3
Impress your colleagues with this large, state-of-the-art meeting space. The Solitaire's third Think Tank is 60 sqm in size, is equipped with a projector and screen, and can accommodate up to 36 guests.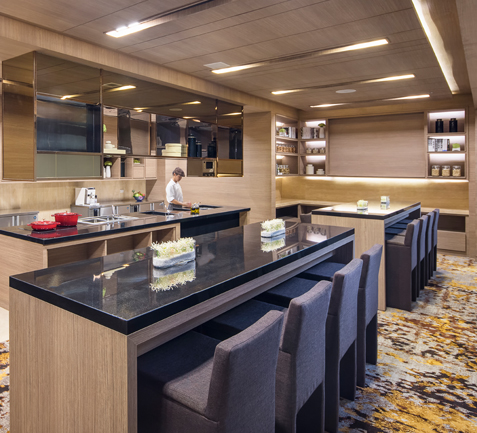 Breakfast Meetings
With a live cooking station, the Think Tank meeting rooms are the ideal space to host a breakfast seminar or private dinner.  Meetings can be a small, private affair for 16 persons or a larger one for up to 60.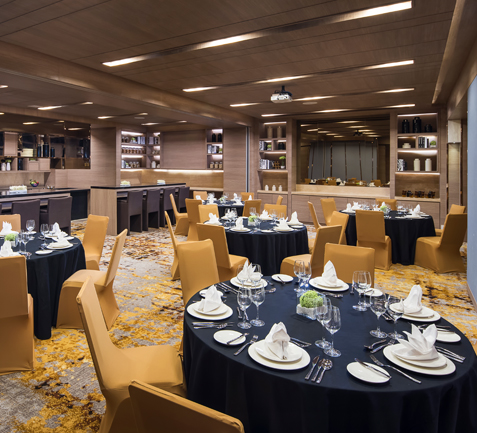 Dinners or Events
For large business functions or networking events, our 3 Think Tanks can be combined into one large, 208 sqm room.
Meeting Equipment
Laptop connection
LCD projector with 120" screen
75" Television
Conference speaker phone
Flipchart and markers
Wireless microphones
Standard stationery
Bottled drinking water
Complimentary WiFi in meeting room