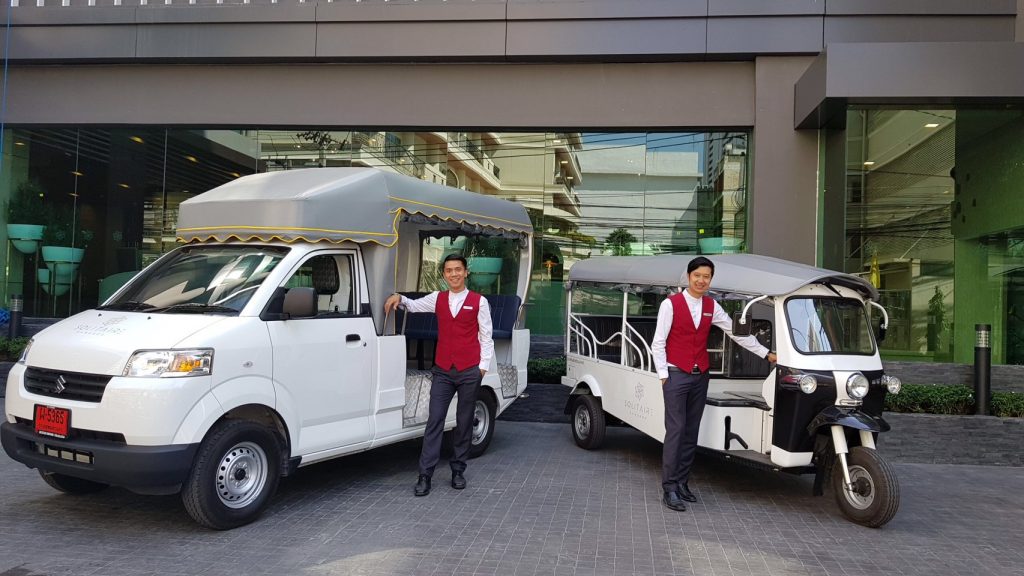 Solitaire Bangkok provides a complimentary shuttle service to key points for the convenience of our guests.
Free Suzuki Van Shuttle Service
Solitaire Bangkok is pleased to provide a free daily one-way shuttle van service to Terminal 21 shopping center.
The shuttle van will start at the hotel and will make two stops:  Nana BTS skytrain station and Terminal 21 shopping center.
Free Tuk-Tuk Shuttle Service
The hotel is pleased to provide a free tuk-tuk shuttle service to Nana BTS skytrain station.  The tuk-tuk shuttle service is on request basis, please contact the Concierge desk for more information.
The van will make 4 trips in the day, leaving from the hotel's main entrance at the
following times:
Advance reservation is required via Concierge and is on a first come first served basis.
The trip from the hotel to Terminal 21 will take approximately 20 to 30 minutes
dependent upon traffic.