Personalised check-in. Exclusive access to Club Sky lounge. Glorious views.
Get the extra attention you deserve. From a personalised check-in service to complimentary happy hours in the Solitaire's sublime Club Sky lounge, you will be granted special treatment the moment you walk through our doors.
Perched on the 10th – 15th floors, Club Sky rooms offer guests the most magnificent views in the entire hotel, along with more privacy and quiet. What's more, all rooms are endowed with an espresso capsule machine, and extra bathroom amenities such as razors and toothbrushes.
Our Club Sky rooms come in Deluxe, Grand Deluxe, Junior One Bedroom Suite or Jacuzzi Suite varieties. With your booking of any of these rooms, you gain exclusive access to our Club Sky lounge, which includes private business facilities, an expansive balcony, a complimentary breakfast buffet and more.
Ensure an unforgettable stay in the City of Angels. Book a Club Sky room now to enjoy all the quiet, comfort and perks of Bangkok's newest hotel.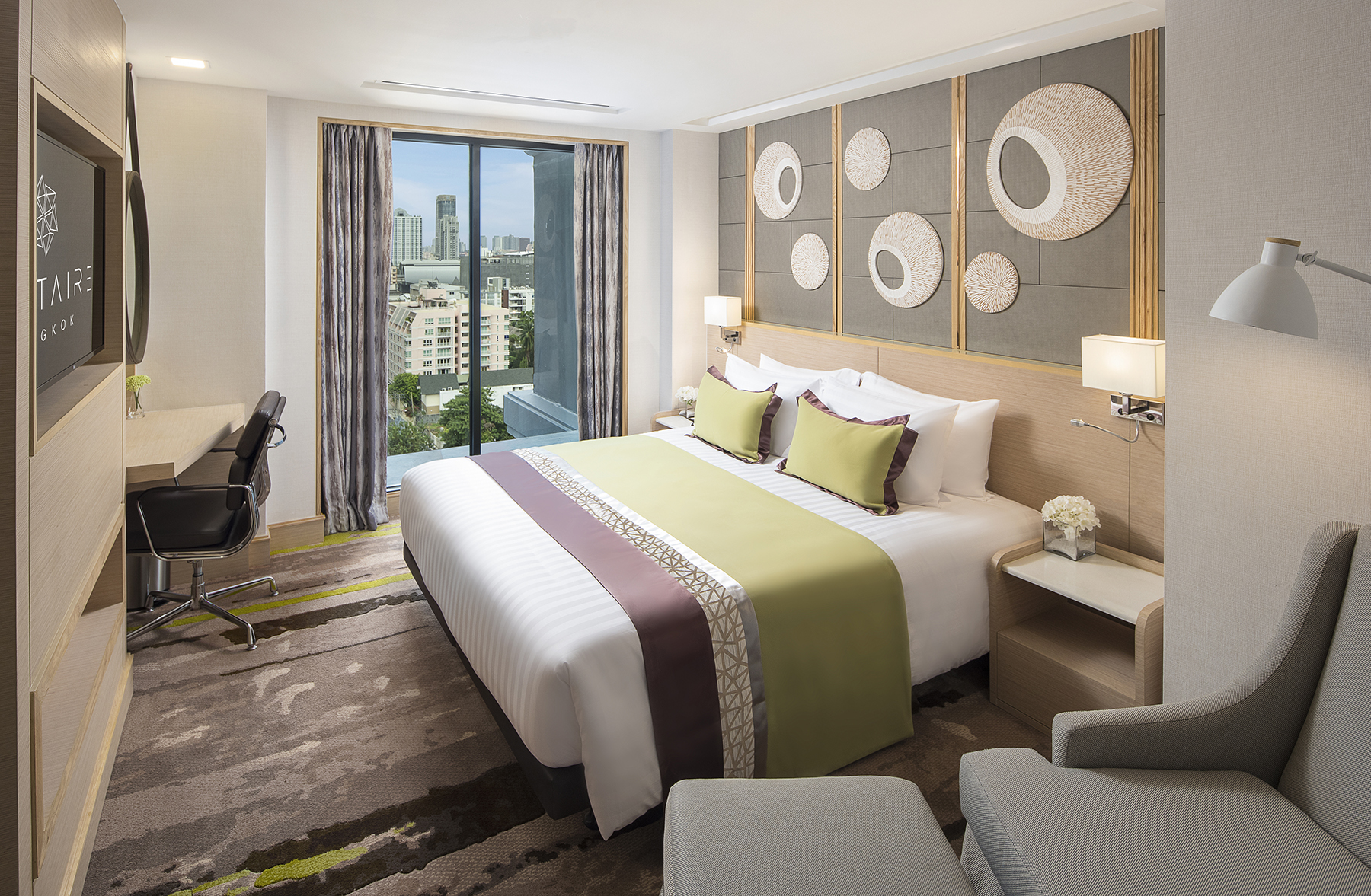 Deluxe Club Sky
Relax in style in a Solitaire Deluxe room. These spacious 30 – 36 sqm rooms provide guests comfort, class and beautiful views, as well as exclusive access to the Club Sky lounge. Room amenities include large windows, espresso capsule machine, your choice of king or twin size beds, and much more.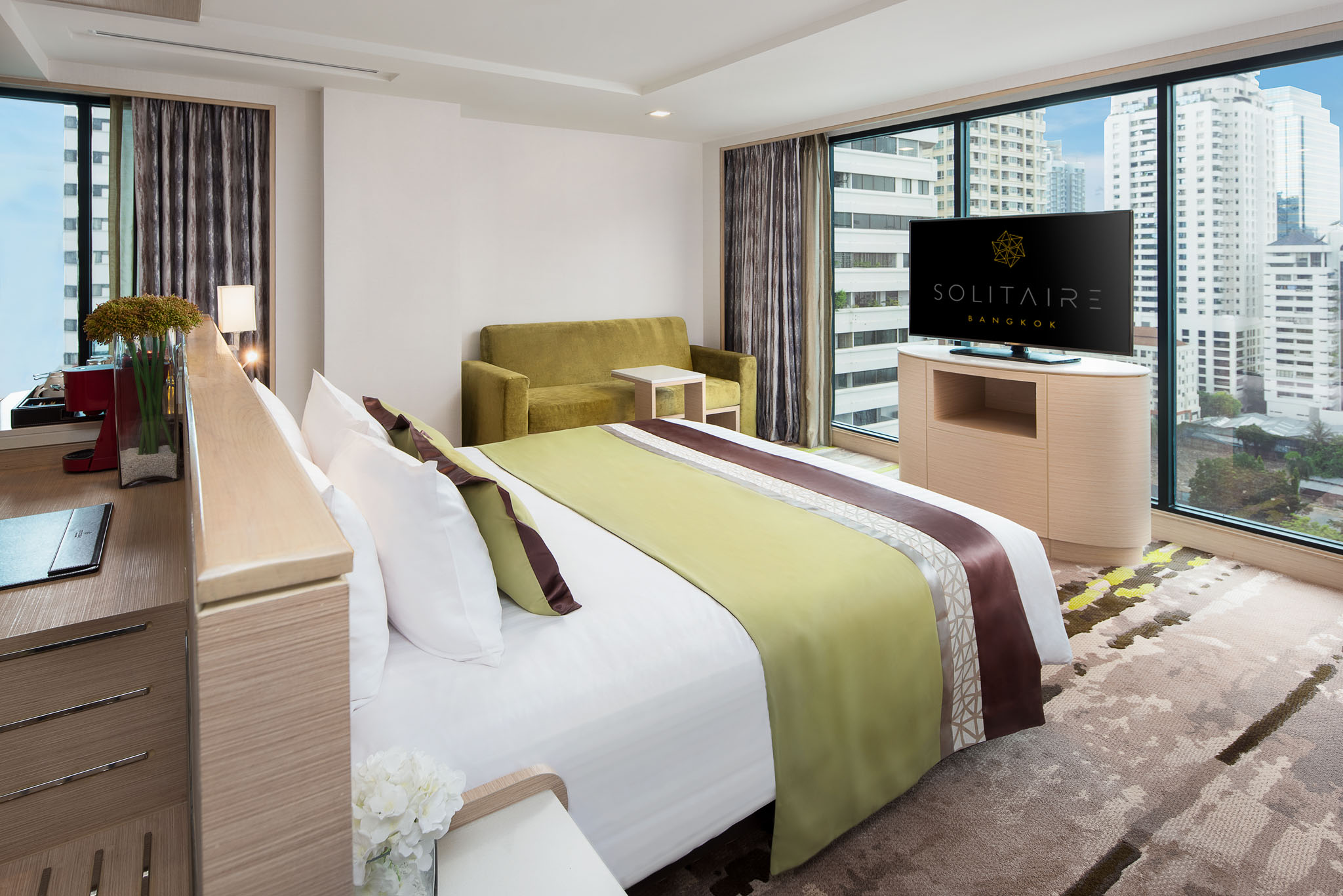 Grand Deluxe Club Sky
Bask in glorious views and abundant natural light. The Solitaire's Grand Deluxe rooms include ample space and the hotel's most grandiose windows. These 38 – 44 sqm rooms are endowed with a minibar, espresso capsule machine and a luxurious ambiance that is impossible to ignore.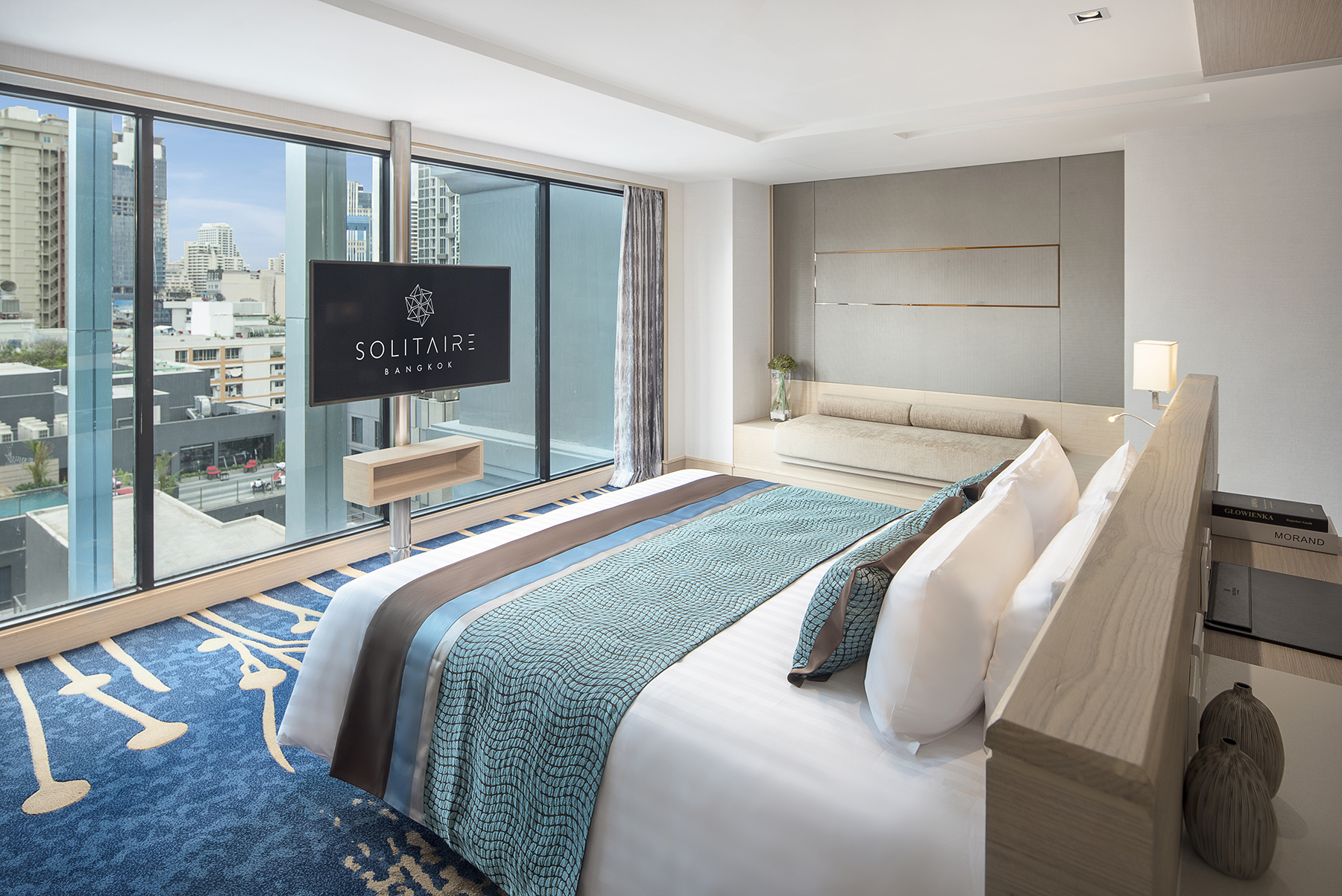 Junior One Bedroom Suite Club Sky
Delight in luxury and abundant space in the Solitaire's Junior One Bedroom suite. 70 sqm in size and endowed with a living room, walk-in closet, kitchenette and bathtub, these expansive suites are perfect for long or short stay travelers. What's more, the Club Sky lounge provides guests complimentary happy hours and a breakfast buffet every day.
Jacuzzi Suite Club Sky
Capture your personal slice of paradise. Perched on the 14th and 15th levels of the main building, our four Jacuzzi suites are endowed with the Solitaire's finest amenities. 54 sqm in size, these suites include access to our Club Sky lounge and a private Jacuzzi on your very own balcony.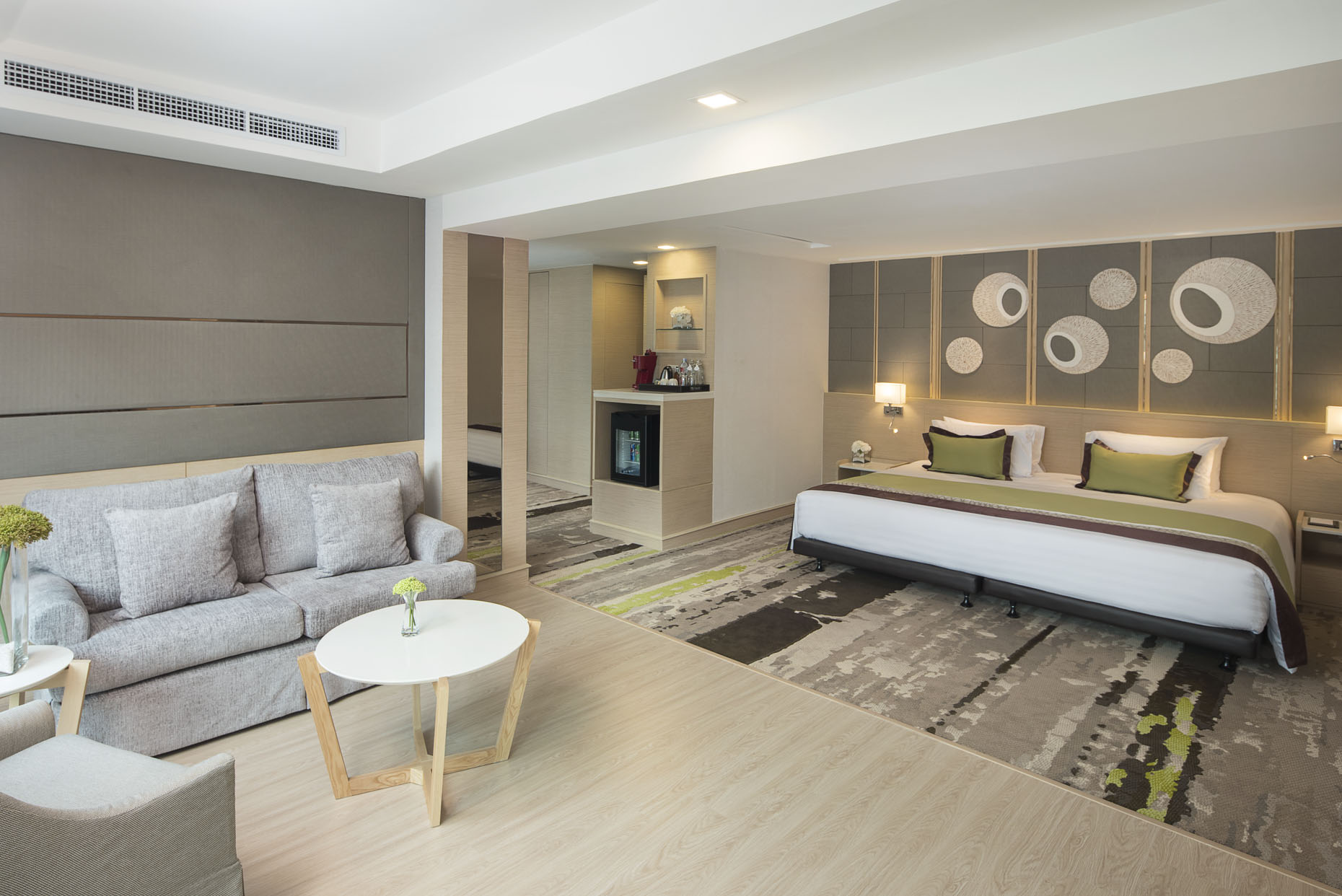 Grand Jacuzzi Suite Club Sky
Experience the magic of the City of Angels as you lounge in your large living space and soak in the Jacuzzi on your private balcony. These lavish 73 sqm rooms provide you a romantic stay accentuated with magnificent views, a luxurious atmosphere and exclusive access to the Solitaire's Club Sky lounge.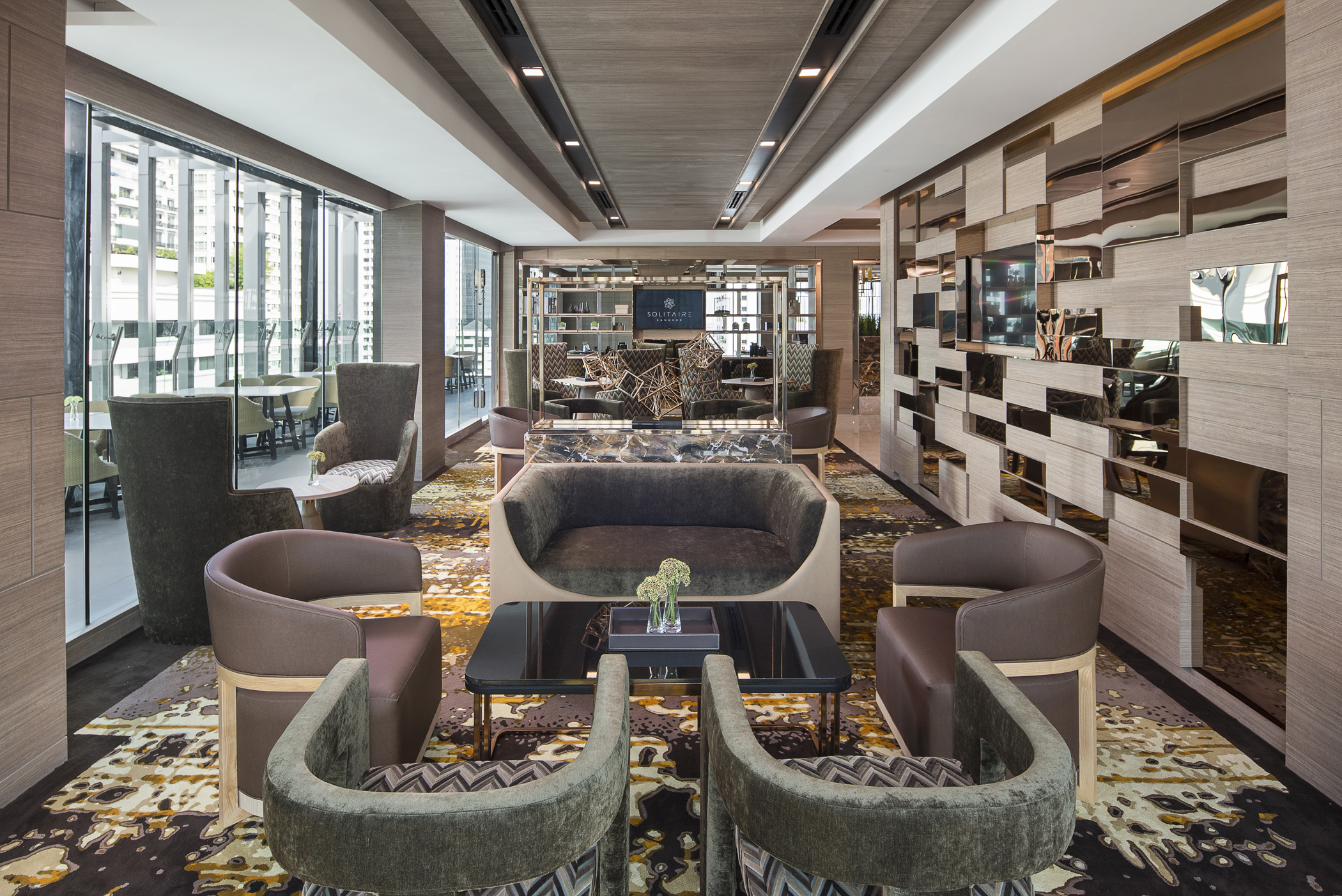 Club Sky Lounge
Exclusively for our Club Sky room guests on the 10th – 15th floors, the Solitaire's Club Sky lounge offers a quiet atmosphere, spectacular views and array of perks.