SOLITAIRE BANGKOK
Indulge in an array of modern dining and drinking options at our hotel. Whether you prefer the classy and comfortable ambiance of Traders Bar & Kitchen or the opulent atmosphere of our @Spice all-day dining venue, our memorable bars and restaurants are sure to satisfy your taste buds. Come and feast on our exquisite culinary offerings and toast to a memorable dining experience during your visit.
@SPICE ALL DAY DINING
@Spice restaurant at Solitaire offers a wide selection of local and international cuisine for breakfast, lunch, and dinner. The restaurant provides both indoor and outdoor dining options, accommodating up to 94 guests inside and 27 guests outside. For an exceptional dining experience, @Spice features a unique Indian food that adds an exotic touch to the menu. Made of clay, the Indian food enhances the natural flavors and qualities of all the dishes prepared in it, allowing guests to savor delicious food like never before.
OPERATING HOURS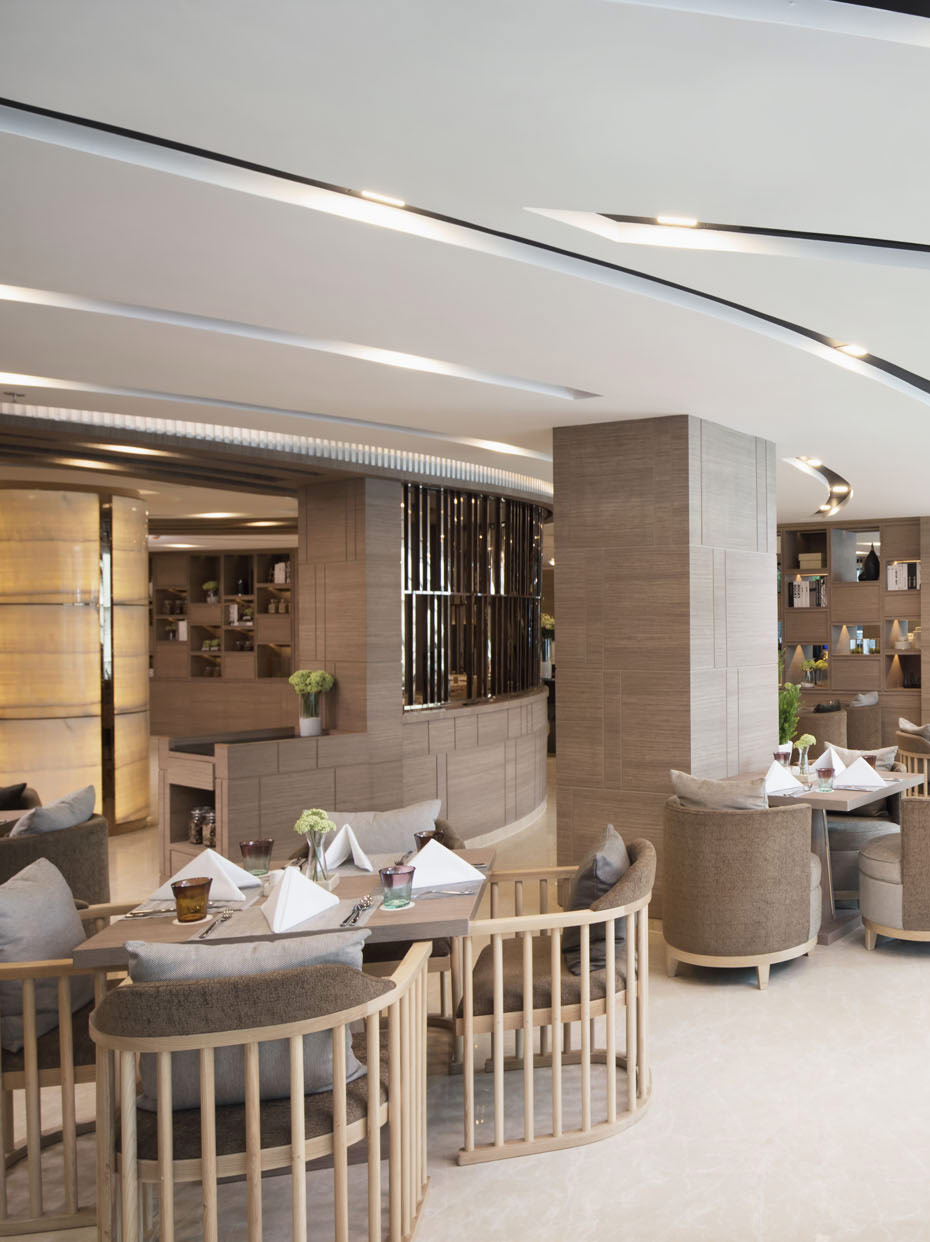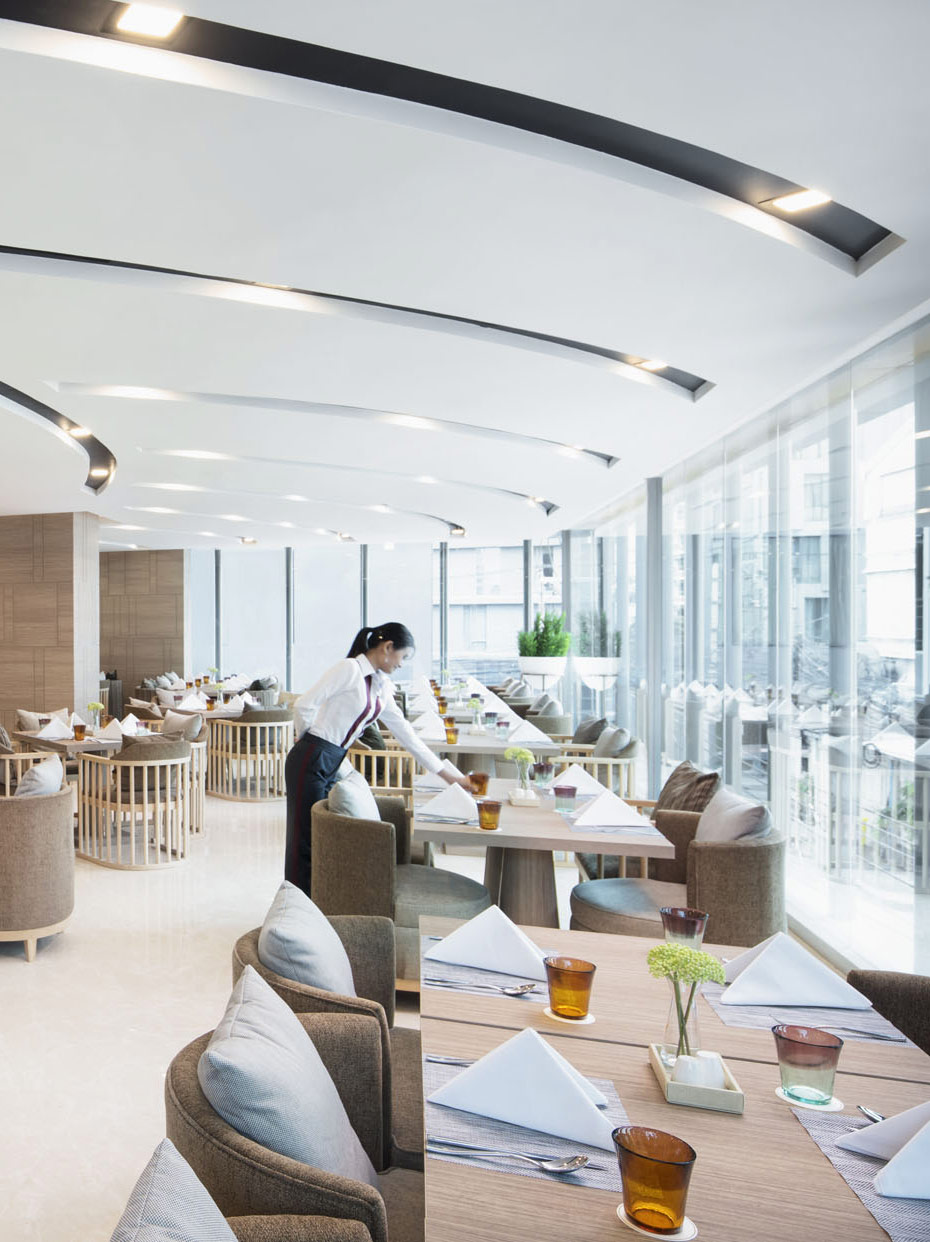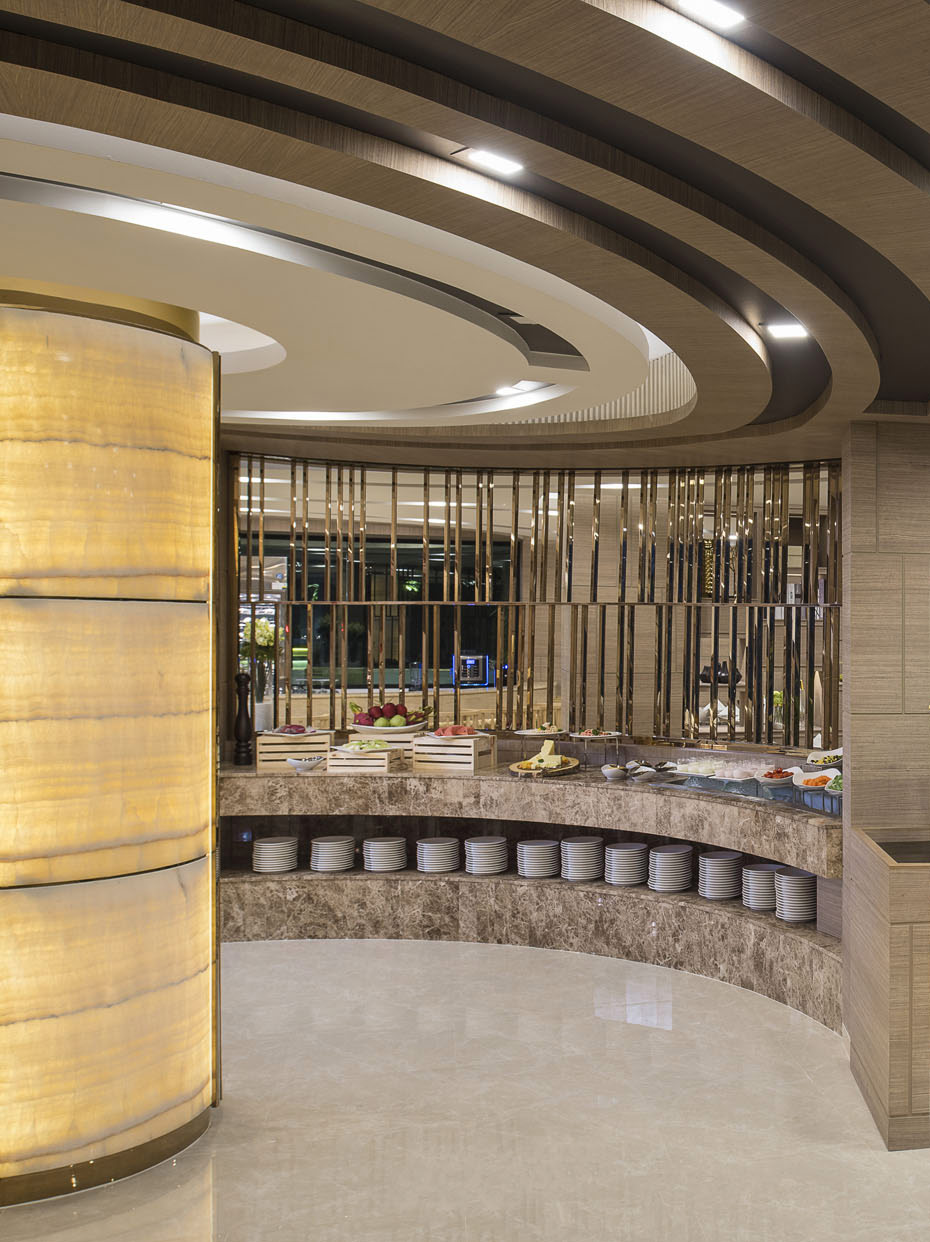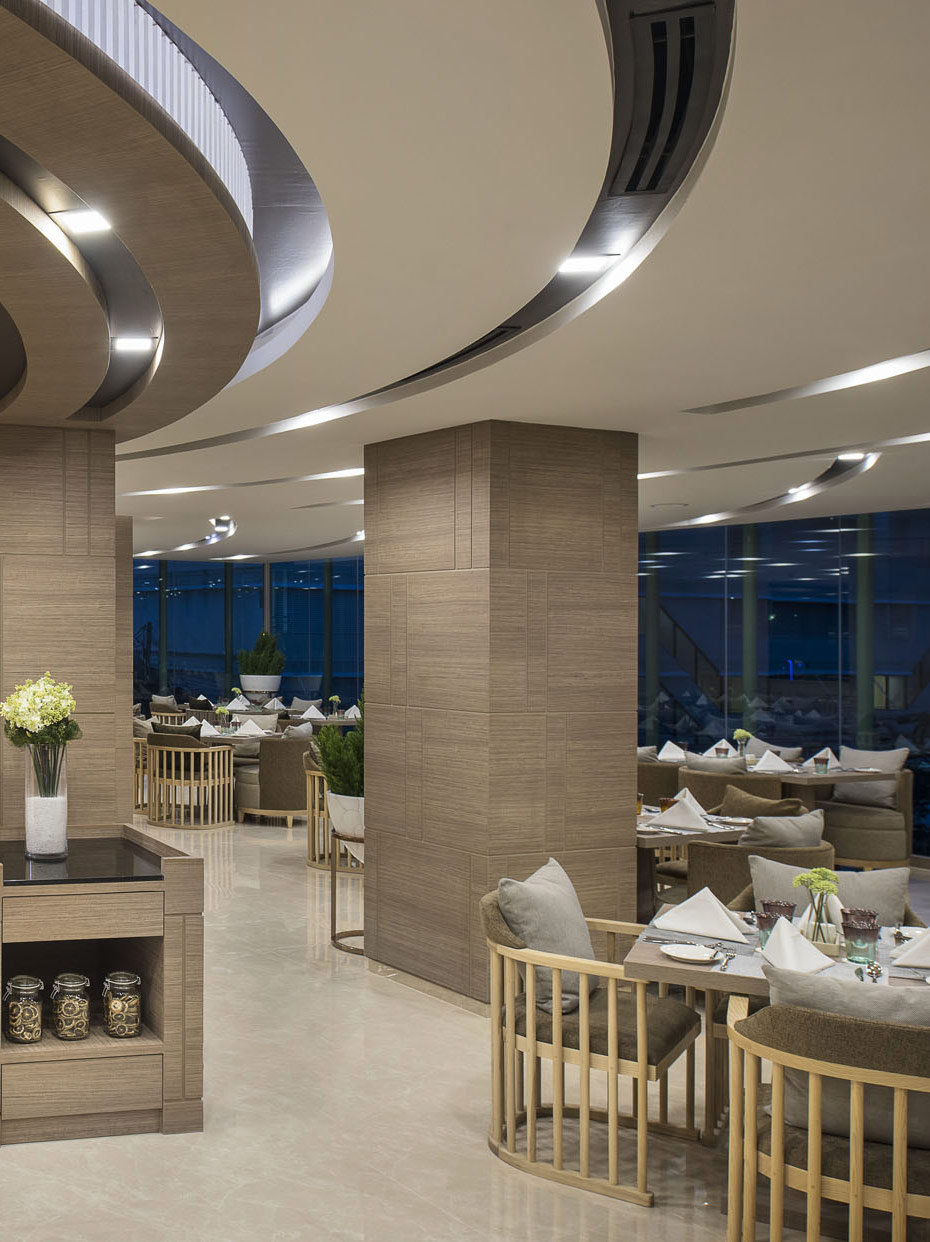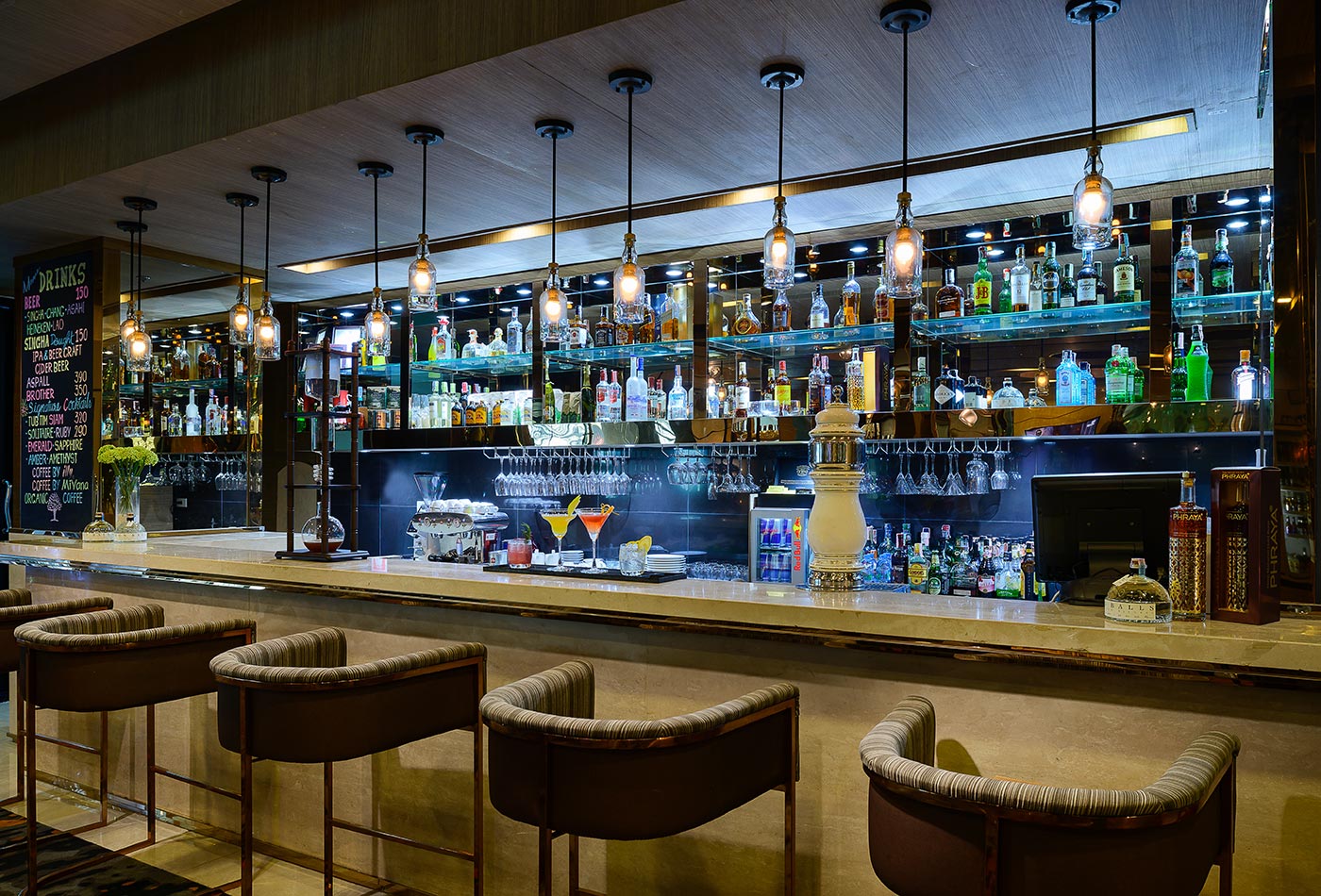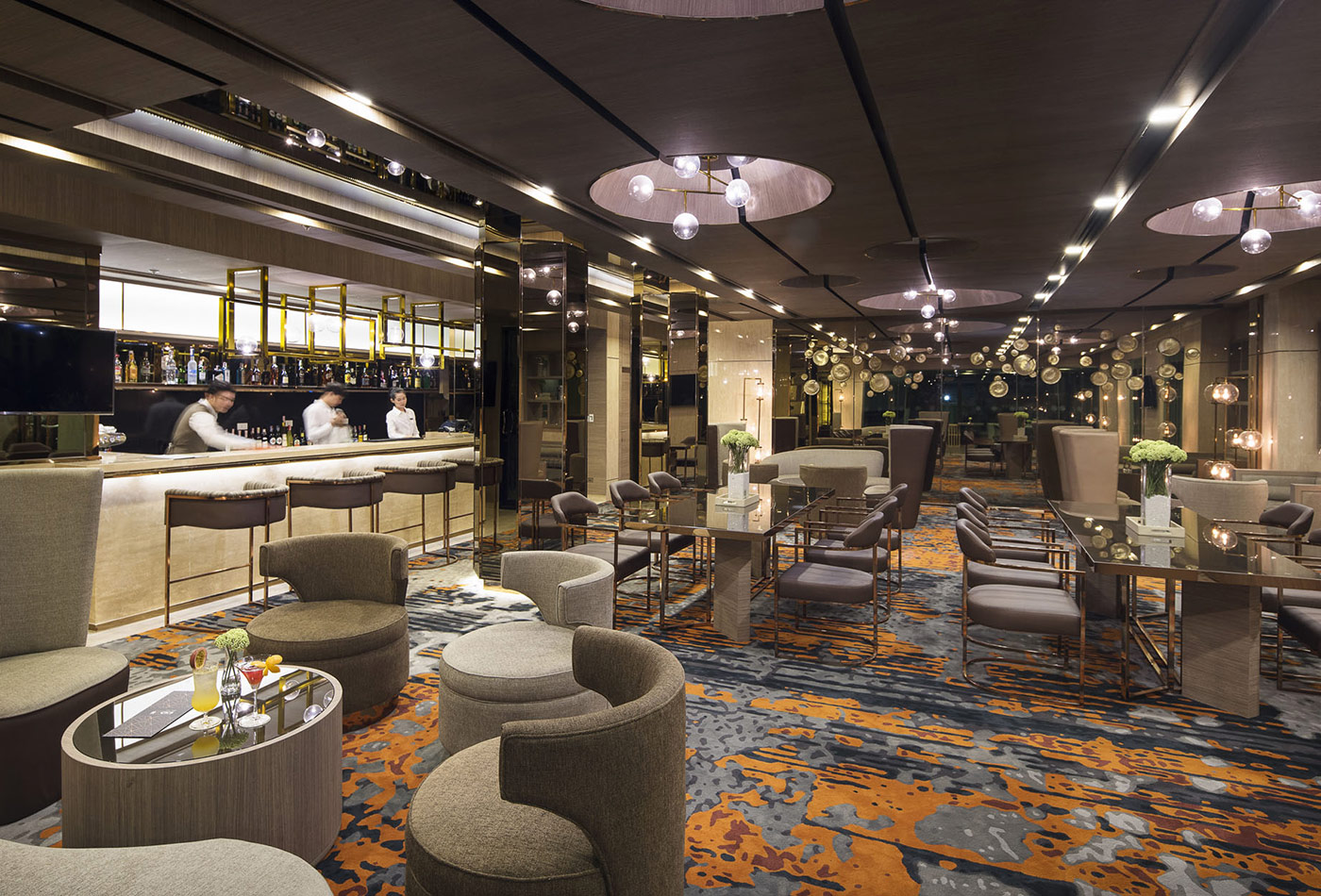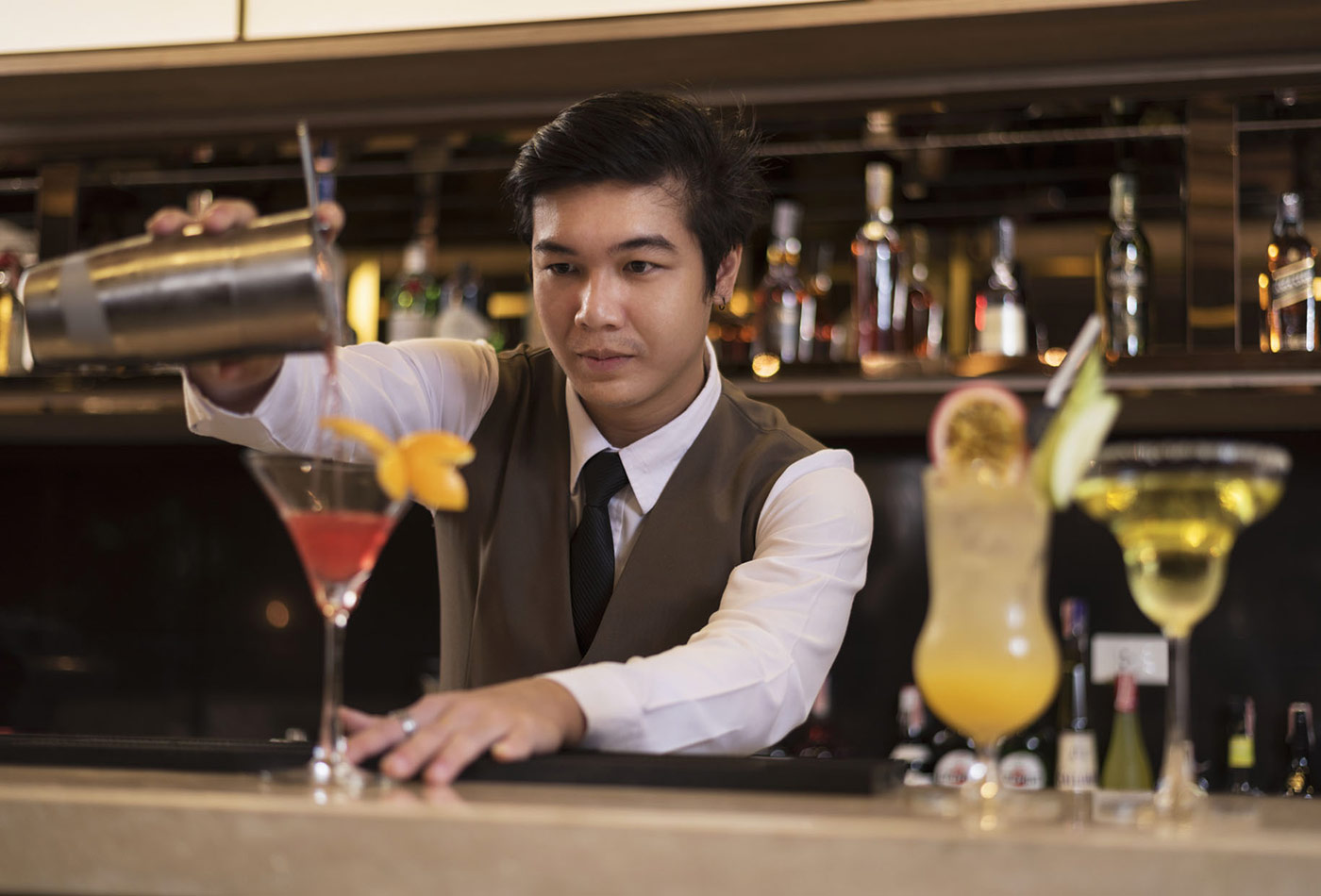 TRADERS BAR AND KITCHEN
Situated in the lobby, the sophisticated Traders Bar & Kitchen offers an ideal setting to relax with a cocktail, socialize with old or new acquaintances, or catch a live football match on any of our two TVs. Whether you prefer the cozy indoor seating area or the outdoor lounge, you can unwind and enjoy a drink in comfort and style. The bar features a variety of wines, beers, and cocktails along with light snacks to satisfy your cravings.
OPERATING HOURS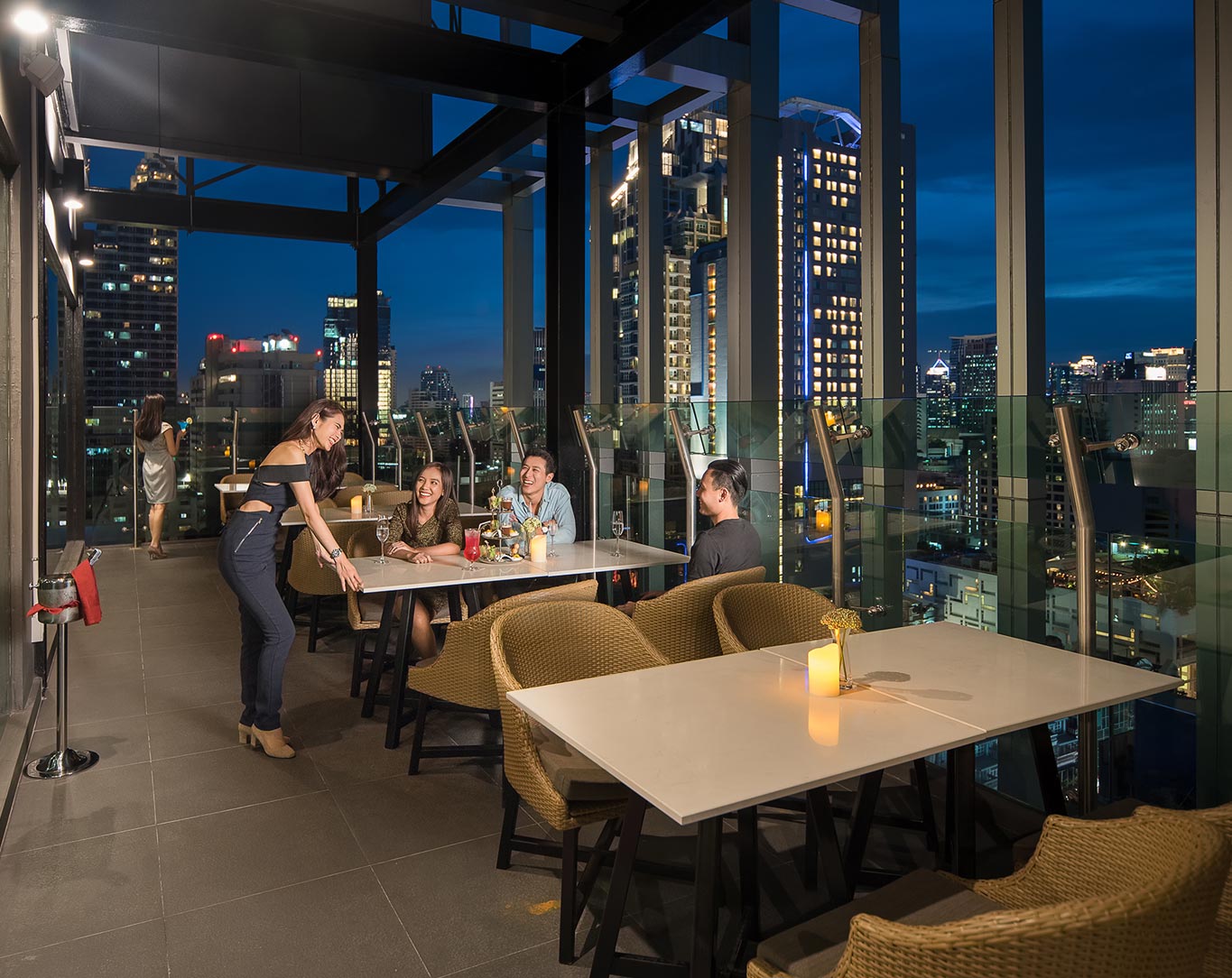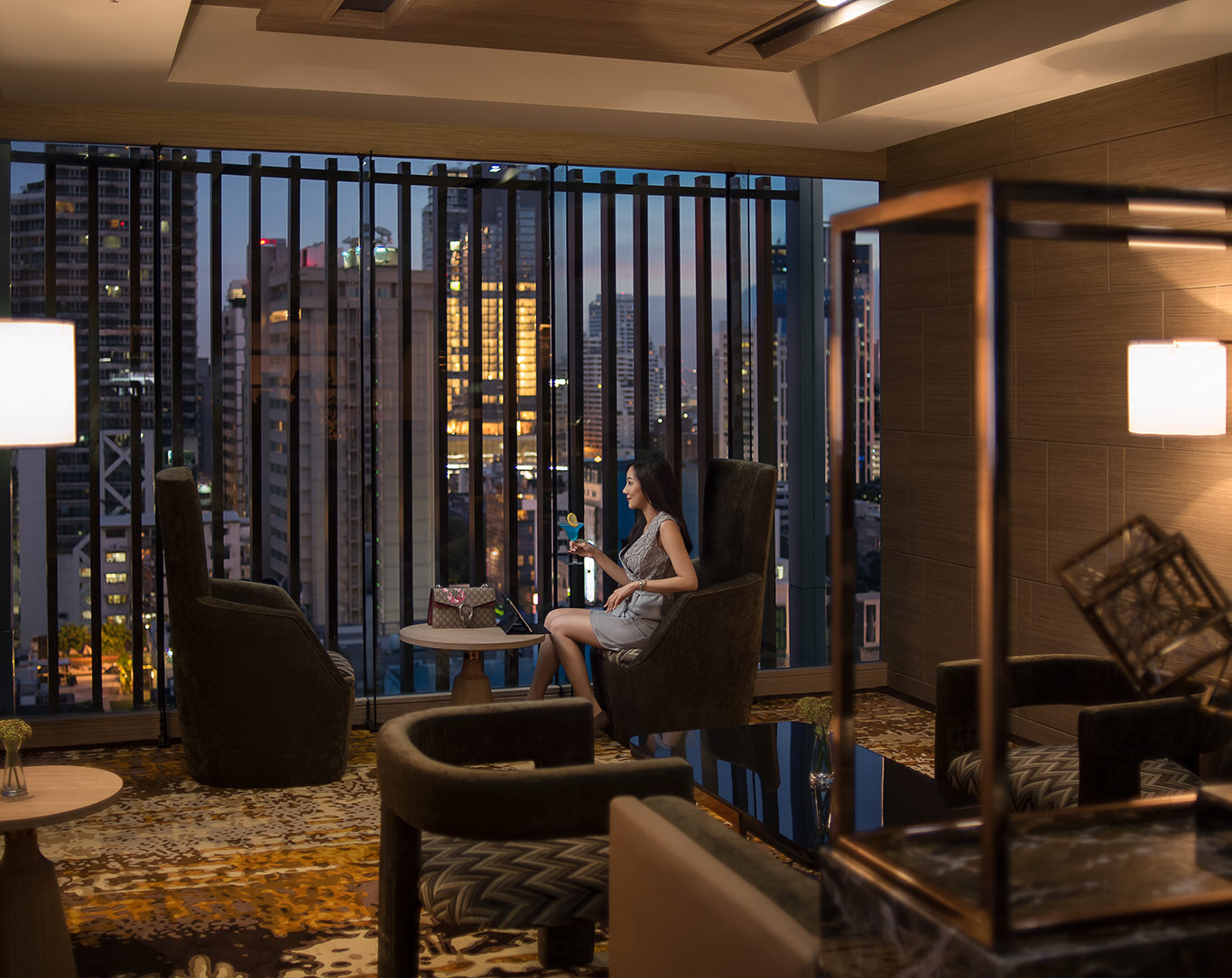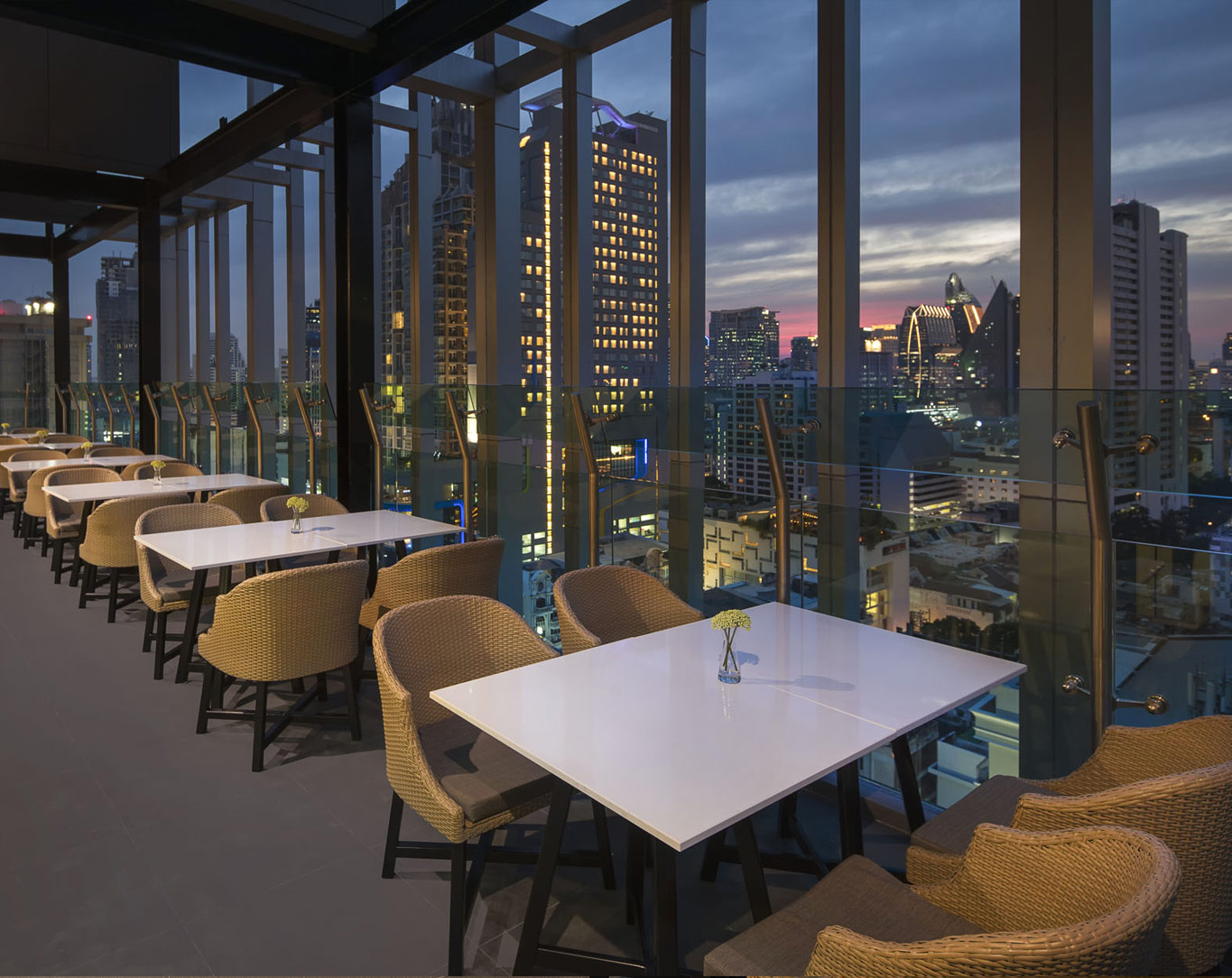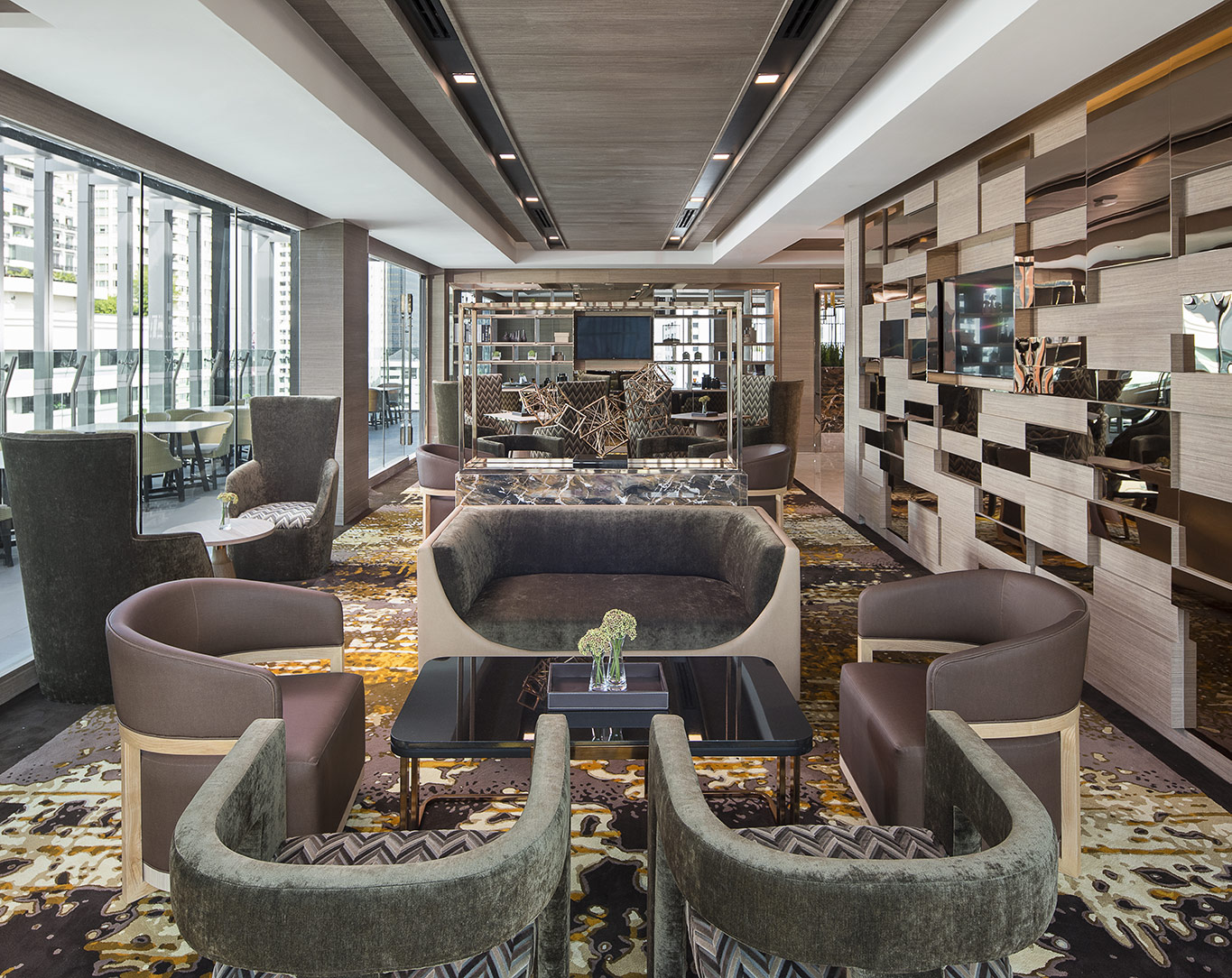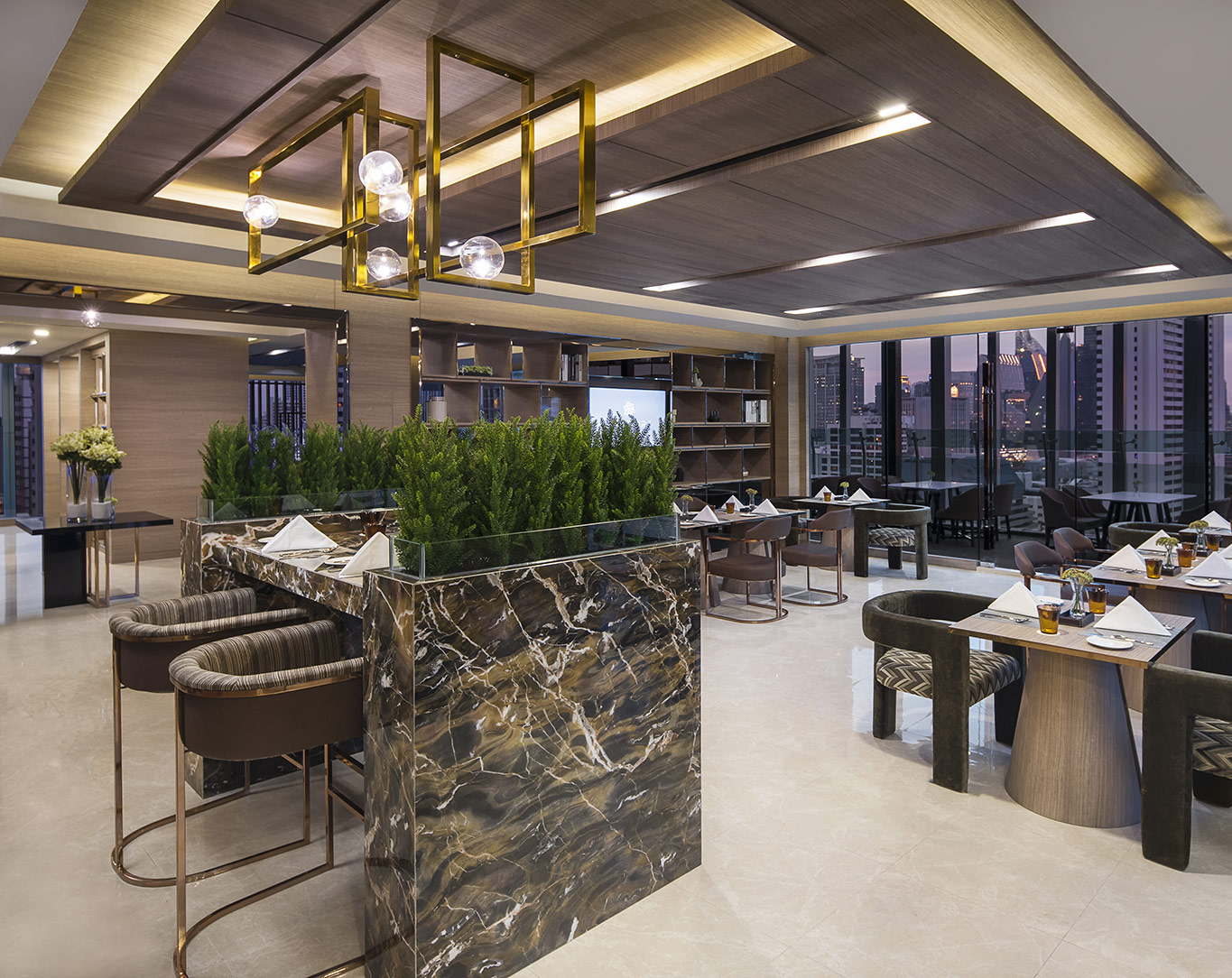 CLUB SKY LOUNGE
Our Club Sky lounge is exclusively available for guests staying in the 10th – 15th floor Club Sky rooms. Perched on the 16th floor, it offers spectacular views and a range of perks. The lounge includes an eight-person meeting room, a business center with two internet-connected computers, and an expansive balcony for enjoying breathtaking city views. In the dining area, you can enjoy a complimentary breakfast buffet with international options and made-to-order eggs every morning, and in the evening, a complimentary happy hour with a selection of free wines, cocktails, beers and finger foods.
OPERATING HOURS
AQUA BAR
The Aqua Pool Bar is situated just a stone's throw away from the pool area, providing you with quick and easy access to refreshments while you bask in the sun or take a dip in the water. The bar offers an extensive range of local and international beers, wines, and cocktails, ensuring you have everything you need to make the most of your day lounging poolside. Whether you want to unwind, smile, or simply relax, the Aqua Pool Bar has got you covered.
OPERATING HOURS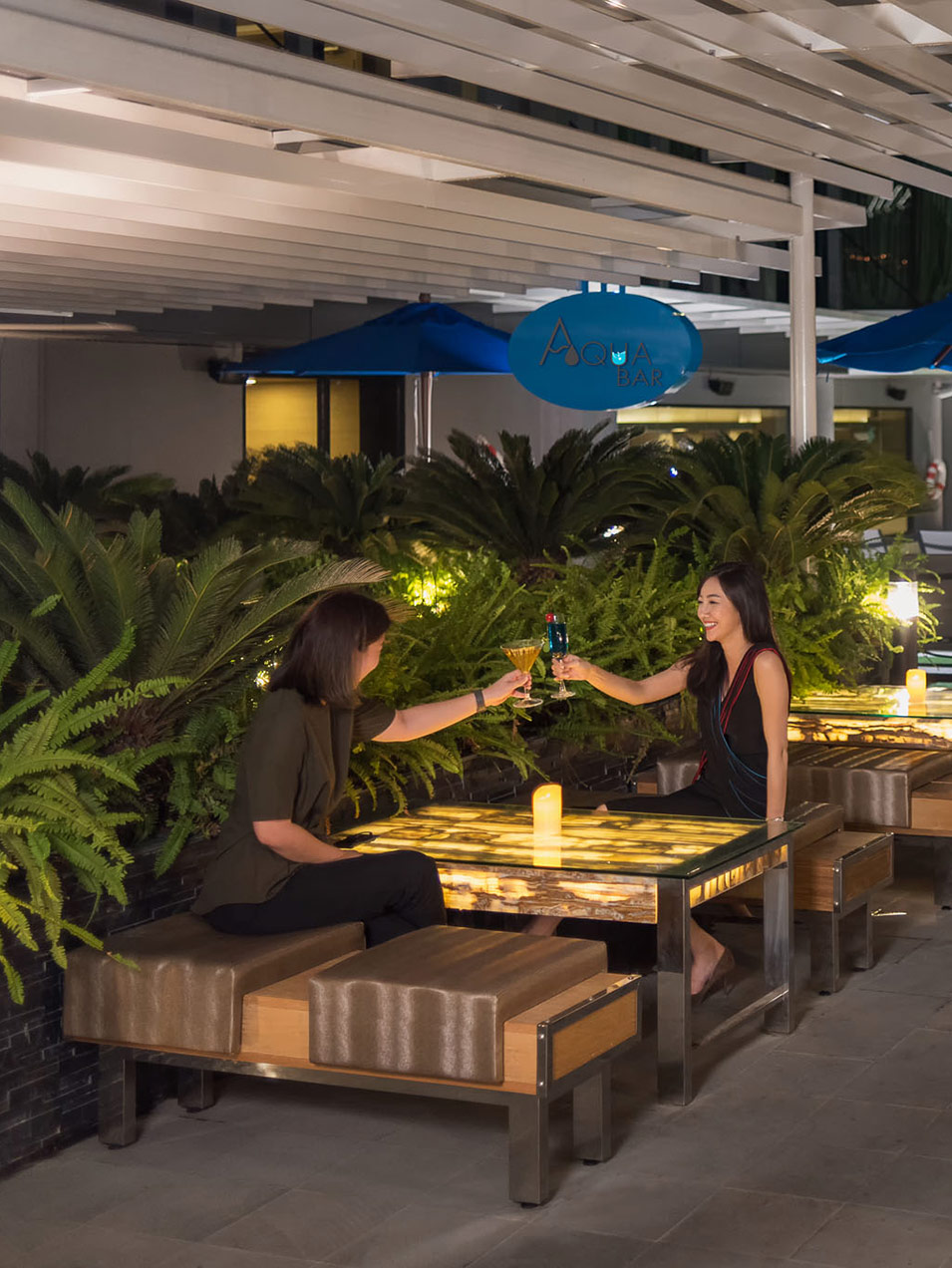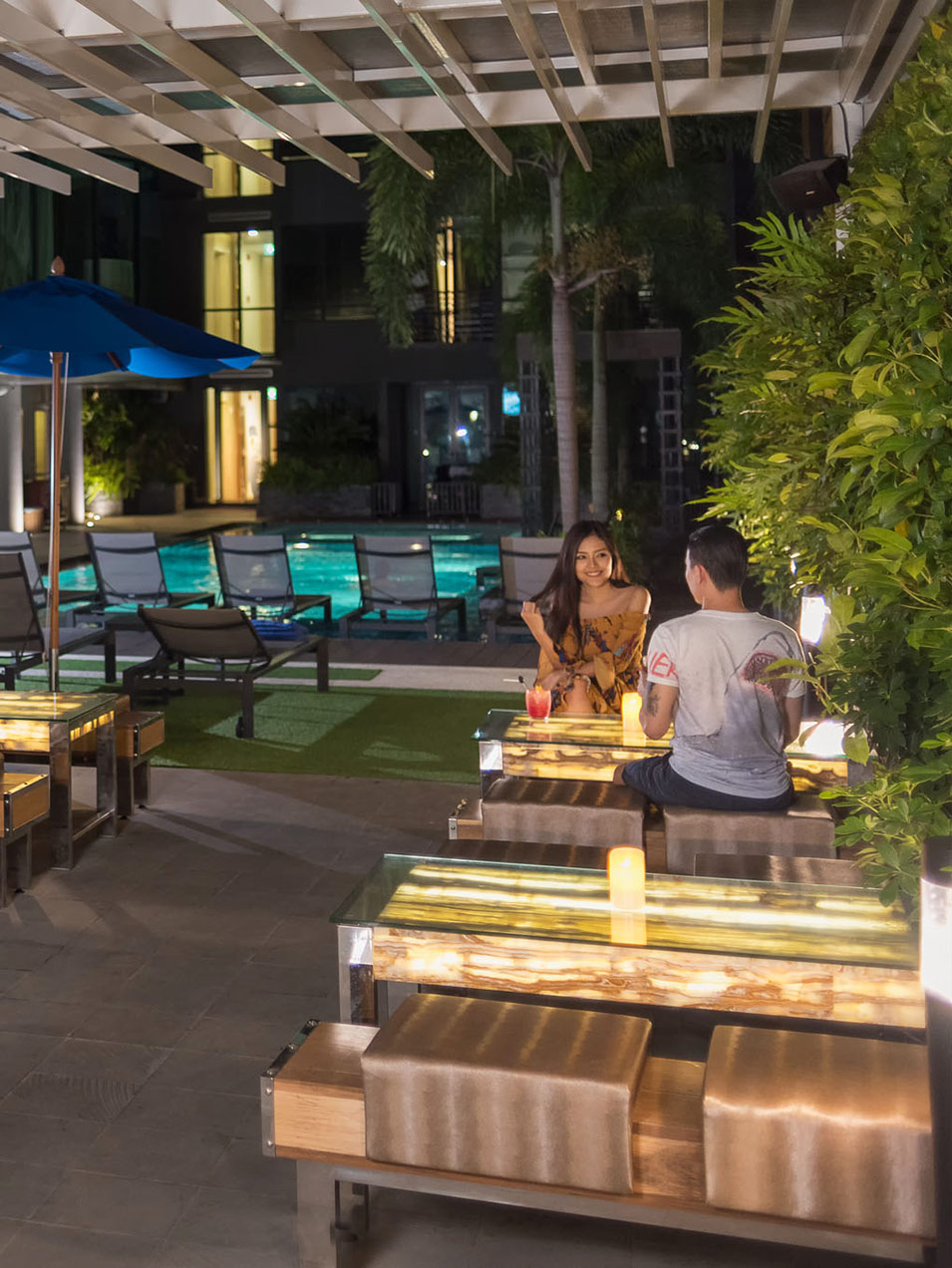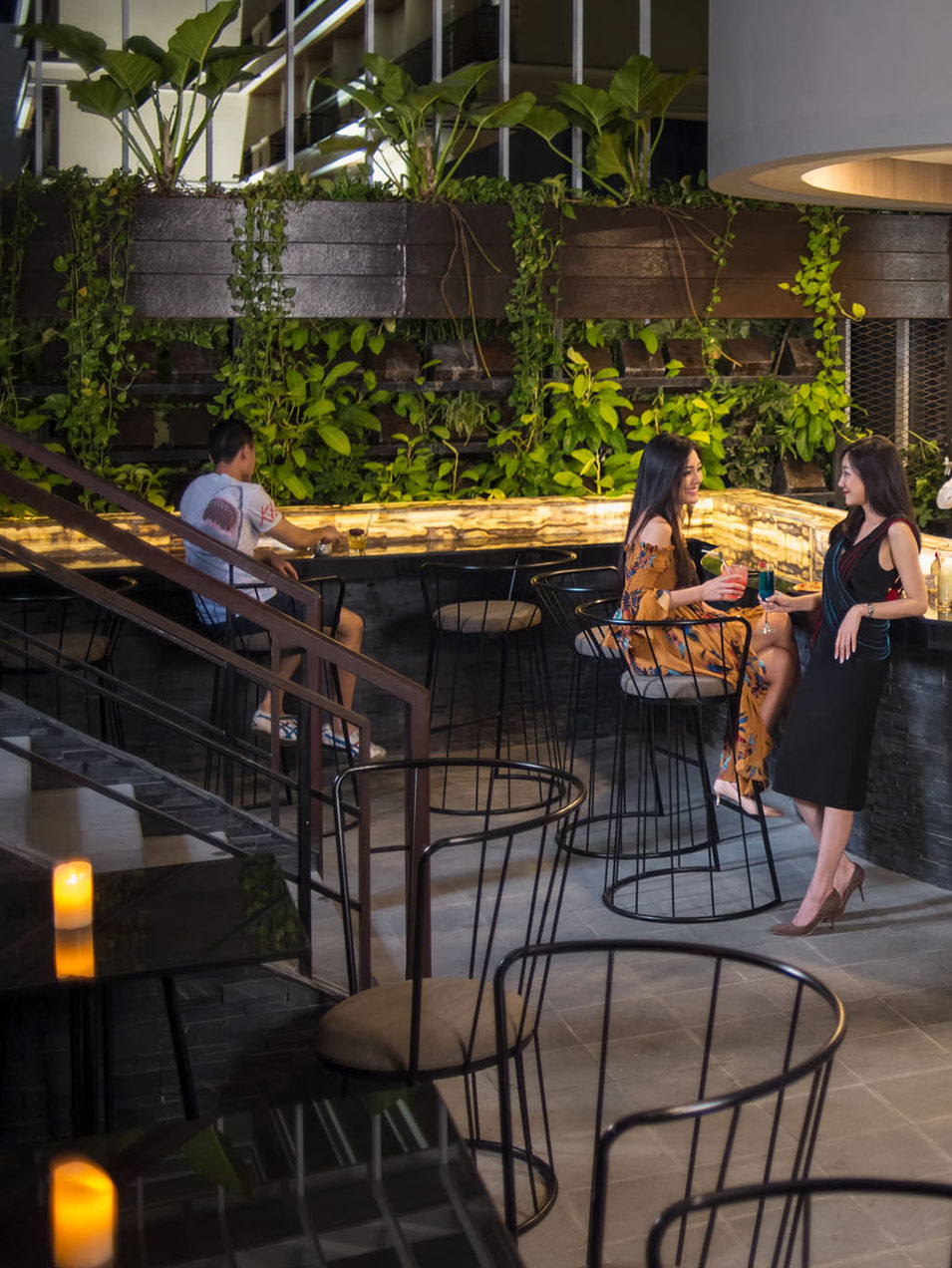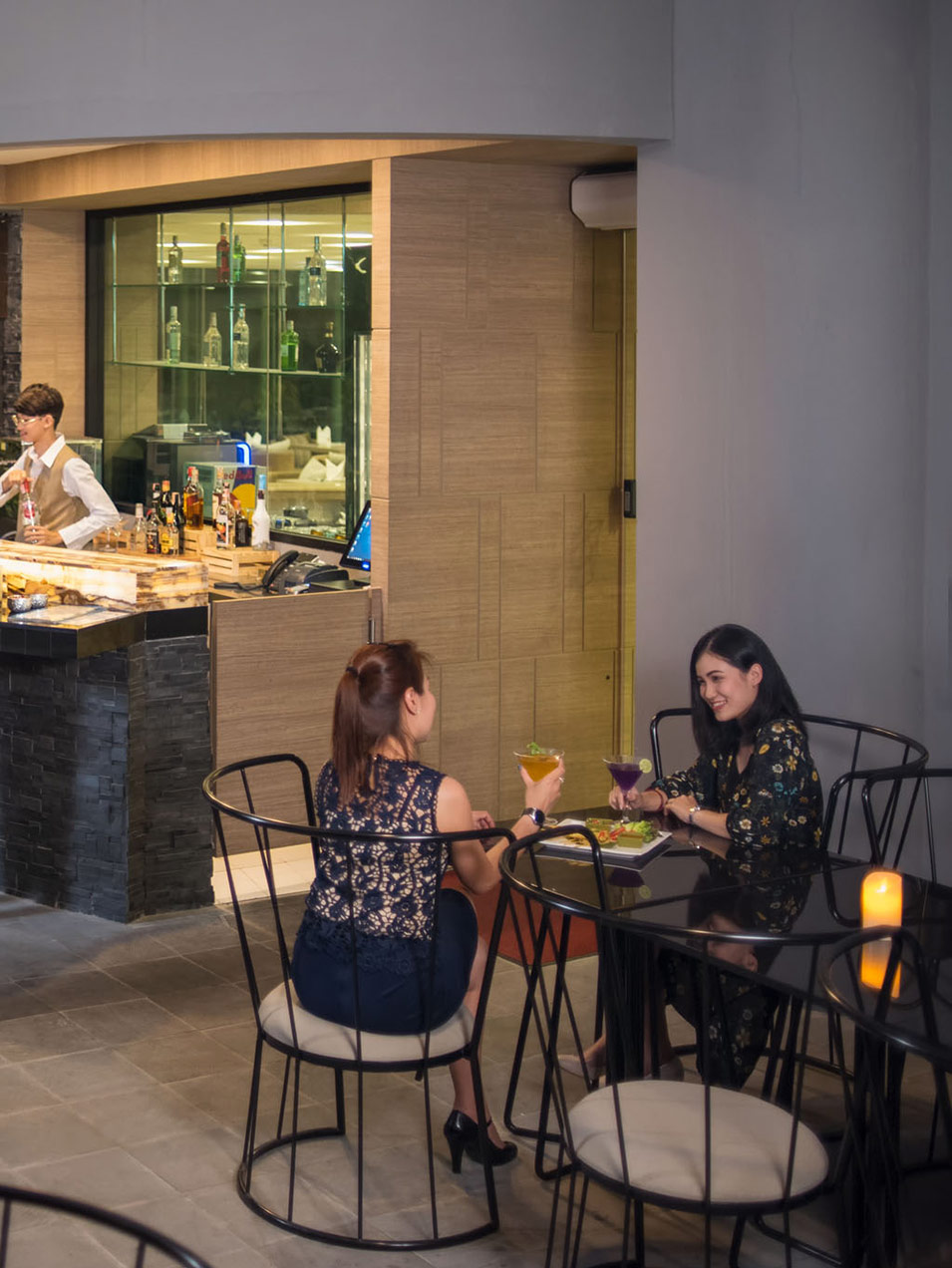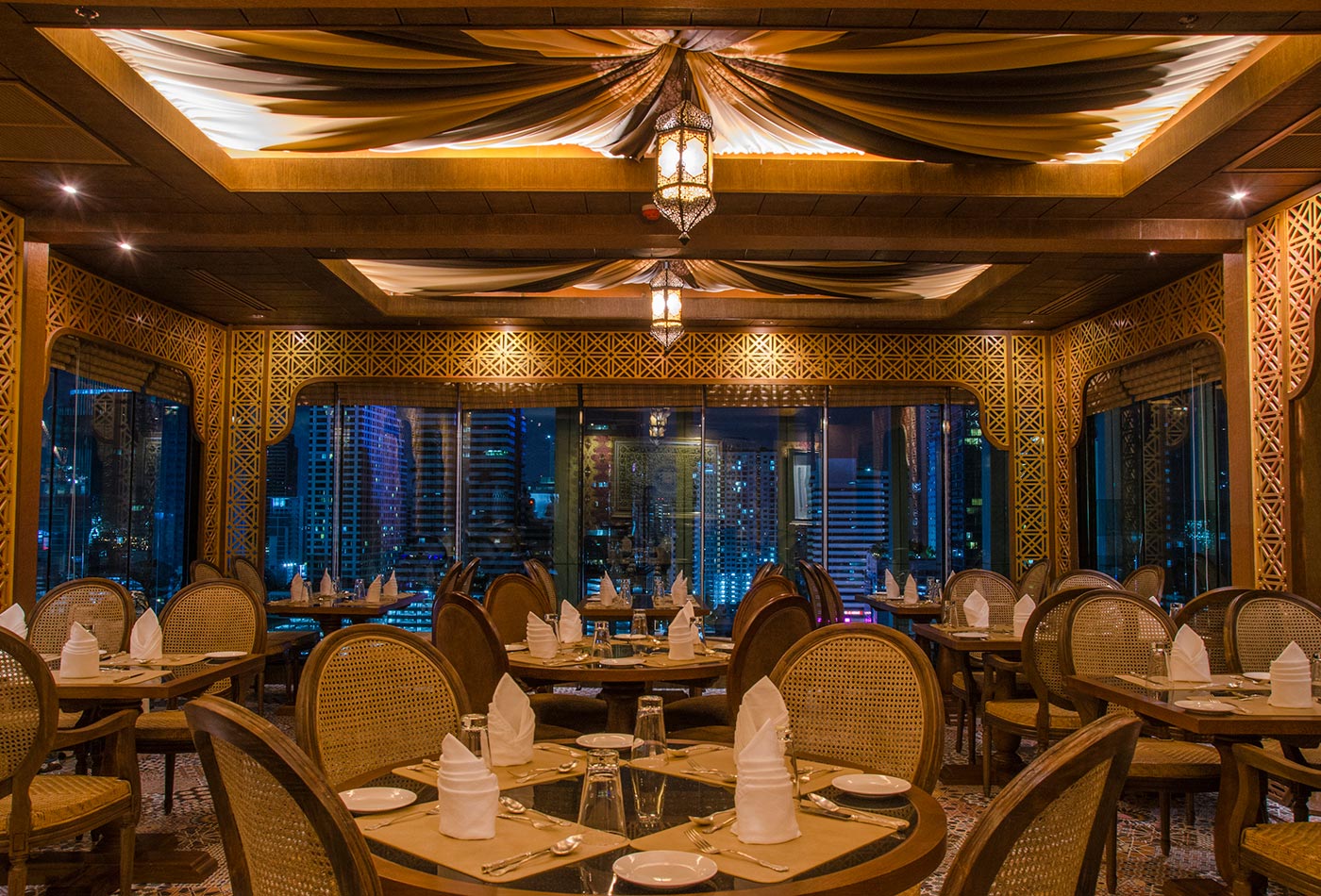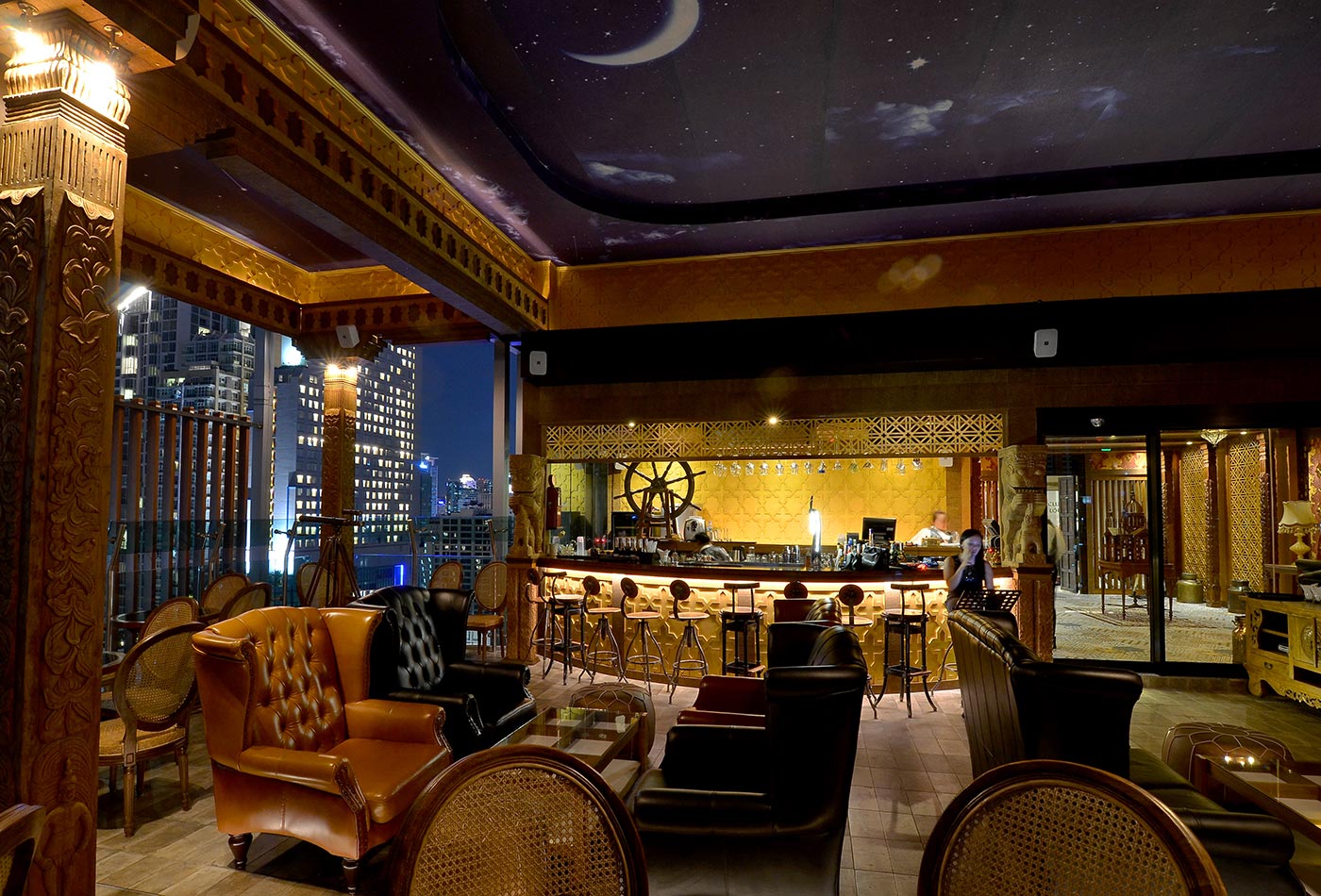 Bawarchi Rooftop & Chacha Bollywood Experience
Located on the 16th floor, the Bawarchi Rooftop & Chacha Bollywood Experience offers breathtaking views of downtown Bangkok while serving fine Indian cuisine. The menu features an array of kebabs and grills that are perfected in the tandoor, as well as our signature curries that are carefully curated to take you on an epicurean journey across India.

As a special offer, guests of Solitaire Bangkok can avail a 20% discount on food (excluding beverages) by presenting their keycard at the restaurant. Don't miss out on this opportunity to indulge in an unforgettable culinary experience.
OPERATING HOURS
Location : Mezzanine level
Indoors : 94 seats
Outdoors : 27 seats
Total : 121 seats
Opening hours : 6:30AM to 11:00PM
In-room dining : 6:30AM to 10:30PM
Breakfast hours :
Mon-Fri 06:30 - 10:30
Sat - Sun 06:30 - 11:00
Location : Lobby Level
Indoors : 37 seats
Outdoors : 28 seats
Total : 65 seats
Opening hours : 11:00AM to 2:00AM
Location : 16th Floor
Indoor : 50 seats
Outdoor : 24 seats
Meeting room : 8 persons
Opening hours : 6:30AM to 10:30PM
Breakfast :
Mon-Fri : 6:30AM to 10:30AM
Sat & Sun : 6:30AM to 11:00AM
Location : Mezzanine level
Opening hours : 10:00AM to 10:30PM
Location : 16th Floor
Indoor (Dining Area): 70 seats
Outdoor (Casual Lounge): 30 seats
VIP Private Room: 12 seats
Opening hours : 5:30PM to 2:00AM Daily
Vegetarian dishes available
Vegan & Gluten free options