SOLITAIRE BANGKOK
Located near Nana BTS station and Sukhumvit 11, our free shuttle service ensures seamless access to Bangkok's expansive train system. From Chatuchak market to Siam Center's shopping haven, or the bustling business district, all within 30 minutes. Seeking proximity to Bumrungrad hospital? We're just a 2-minute drive or a 10-minute walk away. Plus, with Suvarnabhumi and Don Muang airports both under 45 minutes away, your travel ease is assured.

Below is a list of local things to do around the hotel that we recommend to explore during your stay with us.
Sukhumvit Soi 11
Restaurants & Bars
MonkeyPod
Bang Bang Burger
Soho Pizza
Tony's
Oskar Bistro
Havana Social
Hemingways
Pastel rooftop bar & restaurant
Mullis
German Beer House
Shopping & convenience stores
Terminal 21
Central World
Central Embassy
Emquartier
Siam paragon
Villa Marketing
7/11
Family Mart
Others
Divana Spa
Ink.Inc Tattoo
Popular Local Attractions
Grand Palace
Majestic Splendor and Thai Heritage. A must-see attraction, the Grand Palace in Bangkok is a magnificent complex of buildings, temples, and gardens that served as the residence of Thailand's kings. Explore the temple of Emerald Buddha and immerse yourself in Thai culture. Accessible via BTS and ferry or taxi. Remember to adhere to the strict dress code. Opening hours until 3PM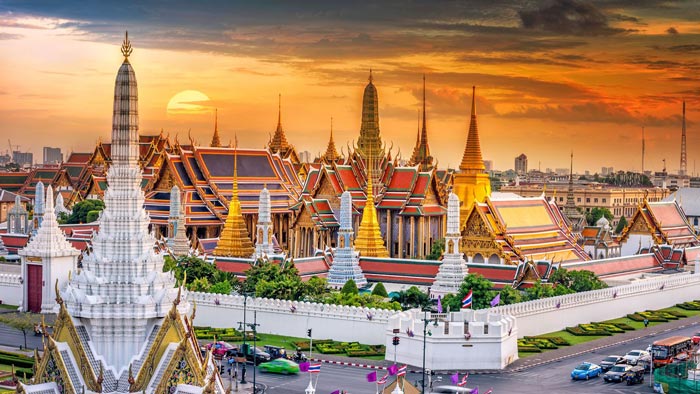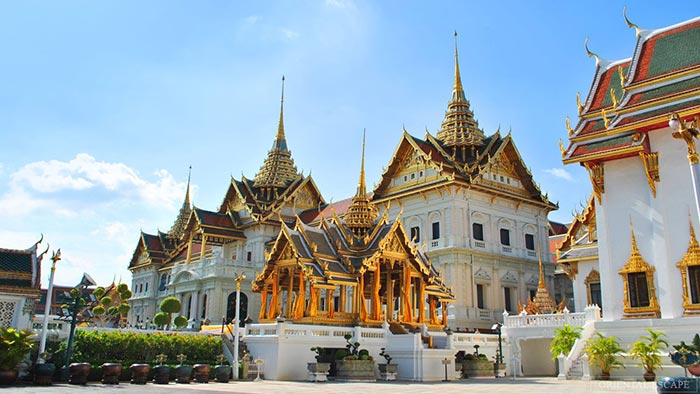 China Town
A Fusion of Culture and Culinary Delights. Bangkok's vibrant Chinatown offers a glimpse into Thailand's historical ties with China. Explore ornate Chinese temples, indulge in traditional Chinese cuisine, and witness the lively night markets. Experience a food lover's paradise with dumplings, shark fin soup, and more. Accessible by taxi. Discover the hidden gems of this bustling neighborhood.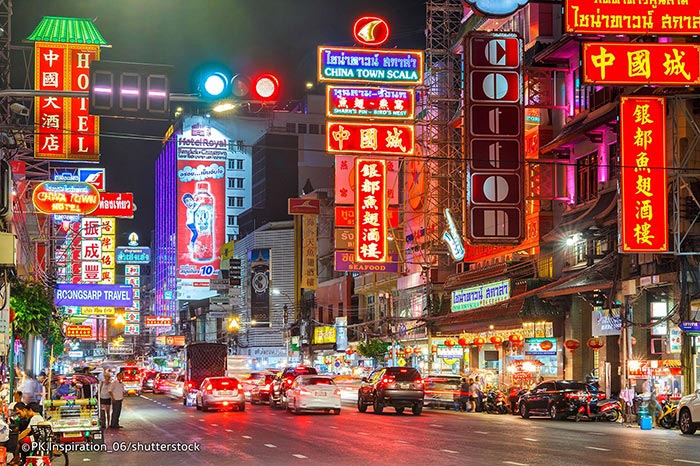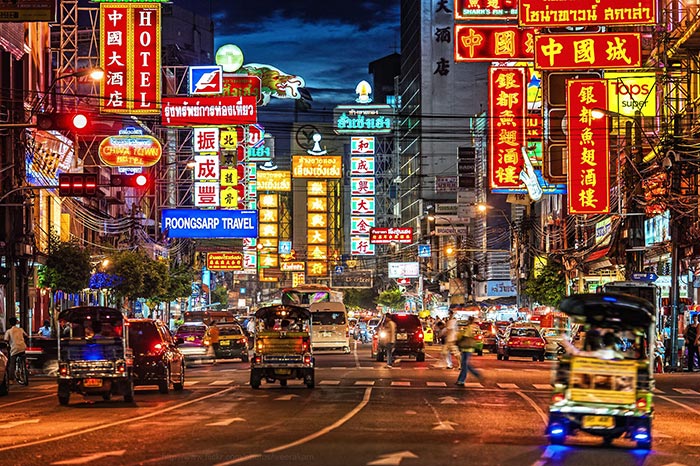 MOCA
Unveiling Hidden Expressions. Bangkok's newest art gallery, MOCA, showcases a diverse collection of Thai and international contemporary art. Explore thought-provoking themes and discover a side of Thailand often overlooked. Open Tuesday to Sunday, with an entrance fee. Taxi is recommended for reaching MOCA. Engage with the art that reveals the untold stories.
Wat Arun
Experience the iconic Temple of Dawn, an architectural gem and important Buddhist landmark in Bangkok. Marvel at the intricate details of the central Prang, adorned with painted porcelain. After your visit, unwind at a riverside cafe with a breathtaking view of Wat Arun. Accessible by boat from Saphan Taksin station. Immerse yourself in tranquility and Thai artistry.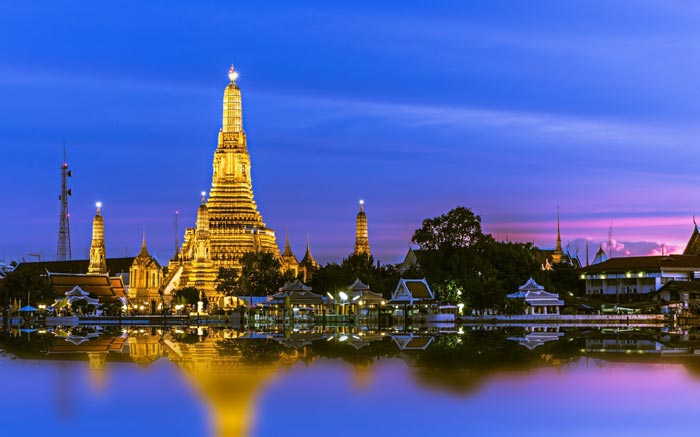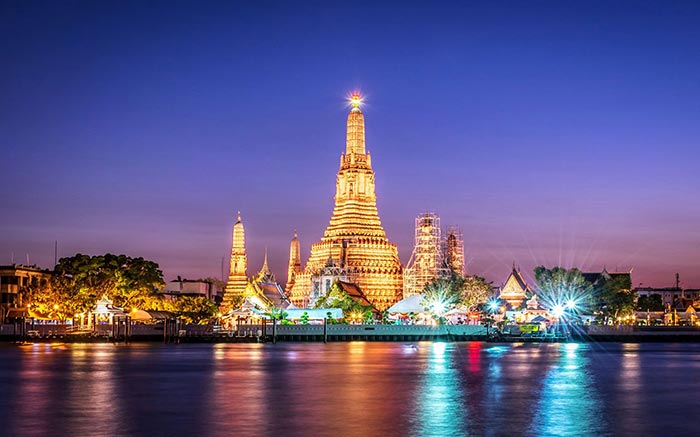 Wat Pho
Discover the renowned temple south of the Grand Palace adorned with exquisite Thai fine arts from the Rattanakosin era. Behold the magnificent Reclining Buddha, a 15-meter golden statue adorned with mother-of-pearl footprints. Explore grand pagodas showcasing Chinese-painted porcelain. Immerse yourself in Thai medical wisdom and indulge in world-renowned Thai massage courses. Accessible by taxi and boat from Tha Tien pier. Unveil the beauty of Bangkok's old quarter at Wat Pho.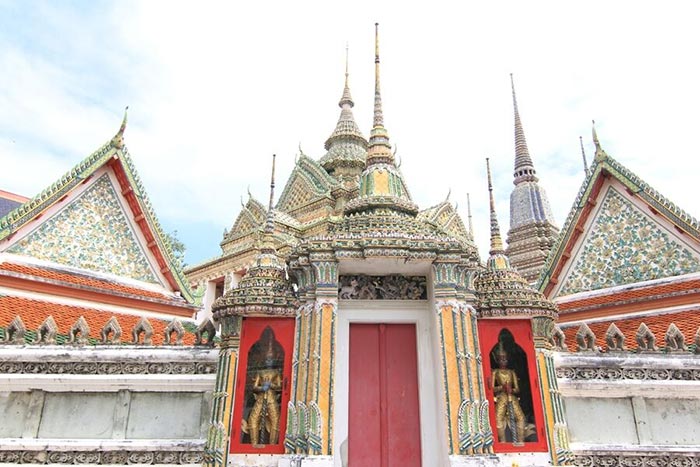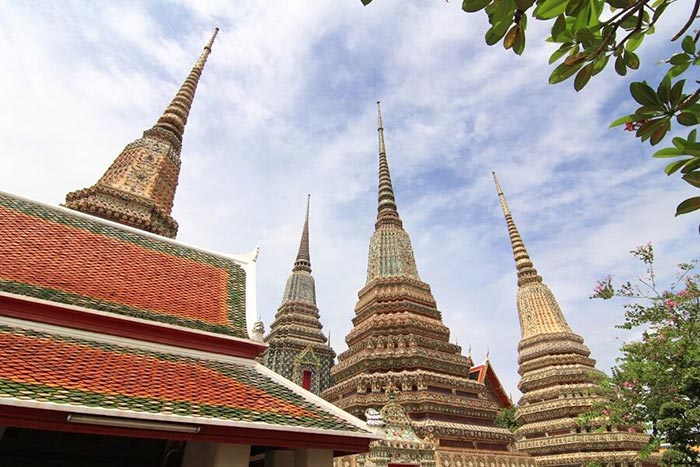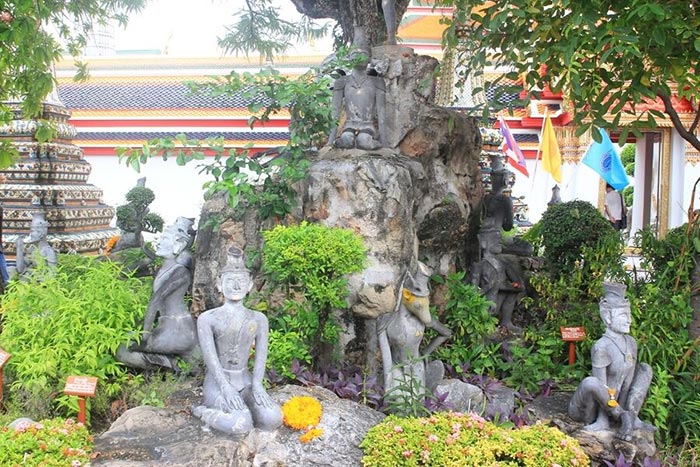 Jim Thompson House
Captivating History, Serene Retreat. Step into the former home of Jim Thompson, Thai silk pioneer turned museum. Preserving its traditional Thai ambiance since 1959, this unique complex showcases teak wood buildings nestled amidst lush tropical gardens. Escape the chaos and immerse yourself in a tranquil oasis. Admire a remarkable art collection featuring Buddhist sculptures, Thai paintings, Chinese porcelain, and historical artifacts. Accessible within a 6-minute walk from BTS National Stadium or via taxi from Solitaire Hotel. Embark on a journey through time and artistry.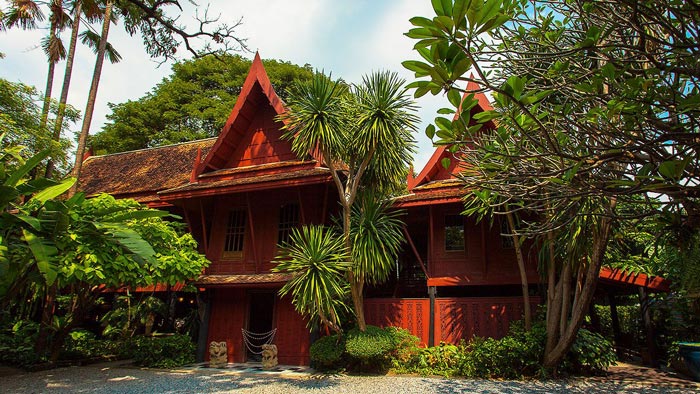 Bangkok Art & Culture Centre (BACC)
Where Art Takes Center Stage. Discover Bangkok's hub for contemporary arts at the bustling Pathumwan intersection. Step into the unique circular main hall and explore interconnected galleries along an elevated pathway. Be inspired by exhibitions from renowned local and international artists, including rare Thai art collections. Browse design-centric shops, savor culinary delights, and immerse yourself in creativity. Located near MBK shopping center, a 5-minute walk from BTS National Stadium via the skywalk. Unleash your artistic spirit at BACC.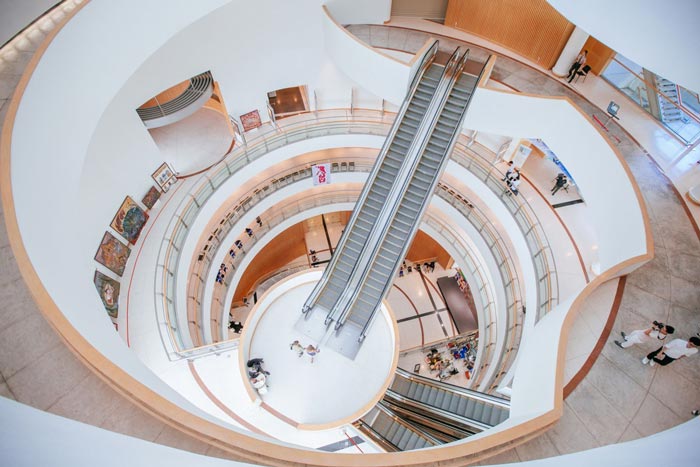 Medical
Bumrungrad International Hospital
Often referred to as Bumrungrad, this world class hospital is located in the Sukhumvit neighborhood of Bangkok's CBD. Since its inaugural operation in 1980, Bumrungrad has become one of the biggest private hospitals in Southeast Asia—with currently 580 beds and over 30 specialty centers. The hospital now serves around 1.1 million patients annually.

Bumrungrad is the first Asian hospital to be accredited by JCI organization and offers leading diagnostics, therapeutic treatment and medical care. Following their commitment to become a one-stop medical center, Bumrungrad's exceptional medical services now include 1,300 specialized physicians—mostly world-class certified. The collaboration of these specialists ensure the very best treatment for patients and results in the hospital's nearly 100 subspecialties of focus.

Due to its international quality service, state-of-the-art facilities and ability of staff to communicate in multiple languages, Bumrungrad has become well-known to many expatriates, tourists, and medical travelers across the globe. On an annual basis, the hospital cares for 520,000 international patients from over 190 countries.

Bumrungrad international Hospital is conveniently located on Sukhumvit Soi 3. From the Solitaire, this hospital can be reached via a short 10 minute walk, or less than a 5 minute taxi ride. The hospital also provides airport transportation upon guest request.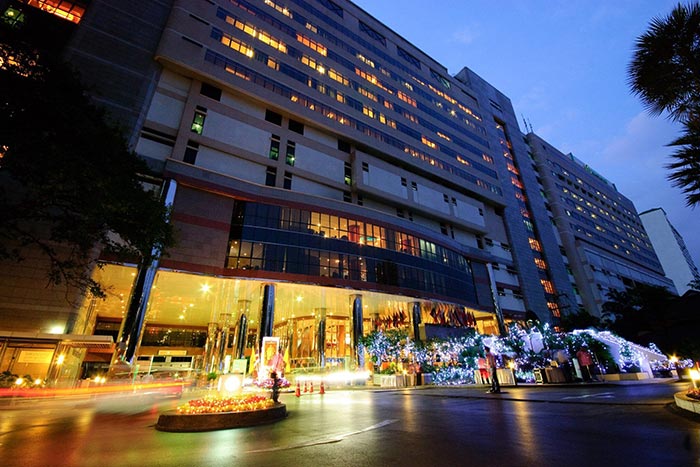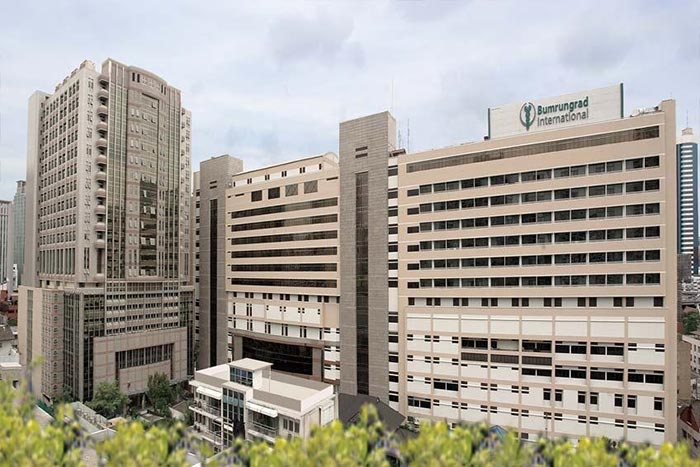 Samitivej Hospital
Established in 1979, Samitivej means "Assembly of doctors." When the hospital first opened, the founders' primary intention was to create a medical institution that gathers outstanding medical practitioners and nurses in one place to deliver the best medical care possible. Almost four decades later, the hospital still lives up to this founding principle and is one of the most respected private hospitals in Thailand—fully equipped with expert medical personnel and technology. Today, the hospital now has a network of six campuses: four across Bangkok and two in Chon Buri province.

Samitivej's Sukhumvit headquarters campus features 270 beds, 87 examination suites and 1,200 medical personnel. Famous among Bangkok residents and foreigners working throughout Thailand and Southeast Asia, the hospital offers full-scale diagnostics and international-standard healthcare with JCI accreditation. With advanced medical technology and skillful teams of specialists, Samitivej Sukhumvit can perform complex surgeries, ranging from open heart to organ transplant. Its International Department also provides day-and-night assistance to foreign patients.

From the Solitaire, the closest branch of Samitivej hospital is the Sukhumvit campus. The most convenient way to get there is via taxi, which will take less than 20 minutes. The hospital can also be reached by taking the BTS to Thong Lo station and then walking about 20 minutes to the hospital.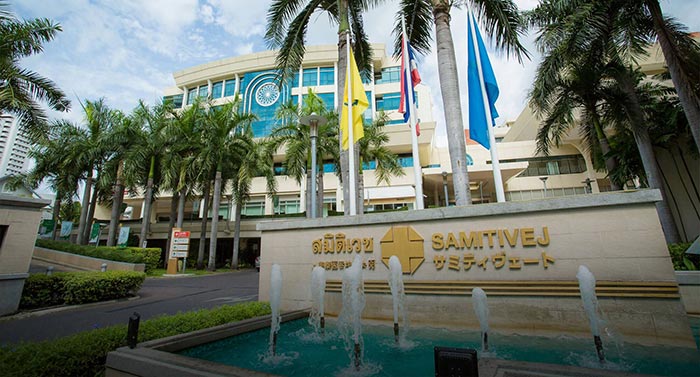 Bangkok Hospital
Bangkok Hospital is one of the first private hospitals in Thailand. With over 40 years of experience in the industry, Bangkok Hospital is currently a leading hospital group offering a wide range of medical services. Apart from its specialties in cancers and cardiology, Bangkok Hospital provides extensive international-standard medical diagnosis, therapeutic treatment, and recovery services. The hospital is also a JCI accredited healthcare service provider.

The hospital's main complex in Bangkok consists of 3 specialty centers:
Bangkok Heart Hospital – the first private and full-scale heart hospital in Asia.
Wattanosoth Hospital – private specialist hospital with extensive knowledge in cancer care.
Bangkok Hospital – the holistic medical service provider with dedication to specialized tertiary care.

The hospital is staffed with English-speaking physicians and caregivers, and professional interpreters that can speak 26 languages. The hospital group also manages 32 network hospitals across Thailand.

Located on Soi Soonvijai 7, New Petchburi Road, Bangkok hospital is a 20 minute taxi ride from the Solitaire hotel. It can also be reached by taking the BTS to Phrom Phong station where you can access the hospital's shuttle service, which will take you to Bangkok Hospital.