Whether you are a looking for a hotel for your business trip, to hold a seminar or simply rent out a meeting room, Sukhumvit Road is the ideal area to host your events; it's Bangkok's prime location.
Regardless of the size or type of business meeting, from breakfast meetings to press conferences, Thailand's leading luxury hotel, Solitaire offers the ideal facilities and services. We have various meeting room sizes that offer enough space for mid-sized exhibitions to small seminar rooms. Bangkok's local businesses and visiting international delegates are all catered for.
Solitaire's modern meeting rooms are equipped with the latest technology you need to run a smooth meeting. This includes a large projector and screen with all the adaptors to easily connect any laptop, a large television suitable for all functions, and a microphone-PA system to make any presentation clear and articulate. We provide complementary high-speed WiFi to all guests.
Think Tank 1 and 2 are sleek and sophisticated meeting rooms that fit a capacity of 24 people. Both rooms can be arranged into five configurations, including theatre, classroom, round table, boardroom or u–shape. Evidently the two think tanks alone are already appropriate to host a multitude of events. However, the twin rooms are fully customisable and can be opened up to form one larger room if needed. When combined together, the joint meeting rooms can be arranged into cocktail configuration, hosting up to 60 guests.
Meeting Room Facilities Meeting Room Package Ruby Meeting Room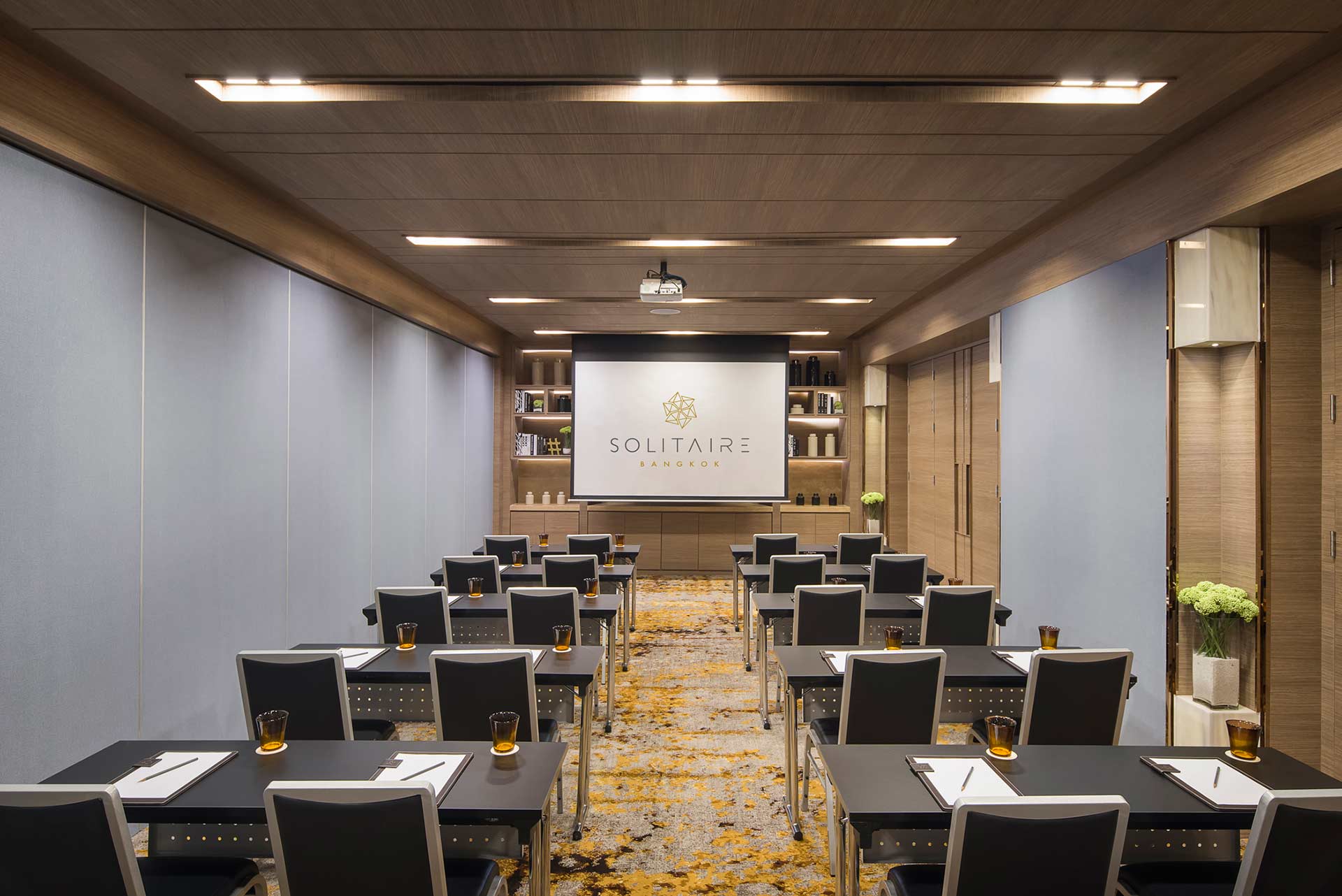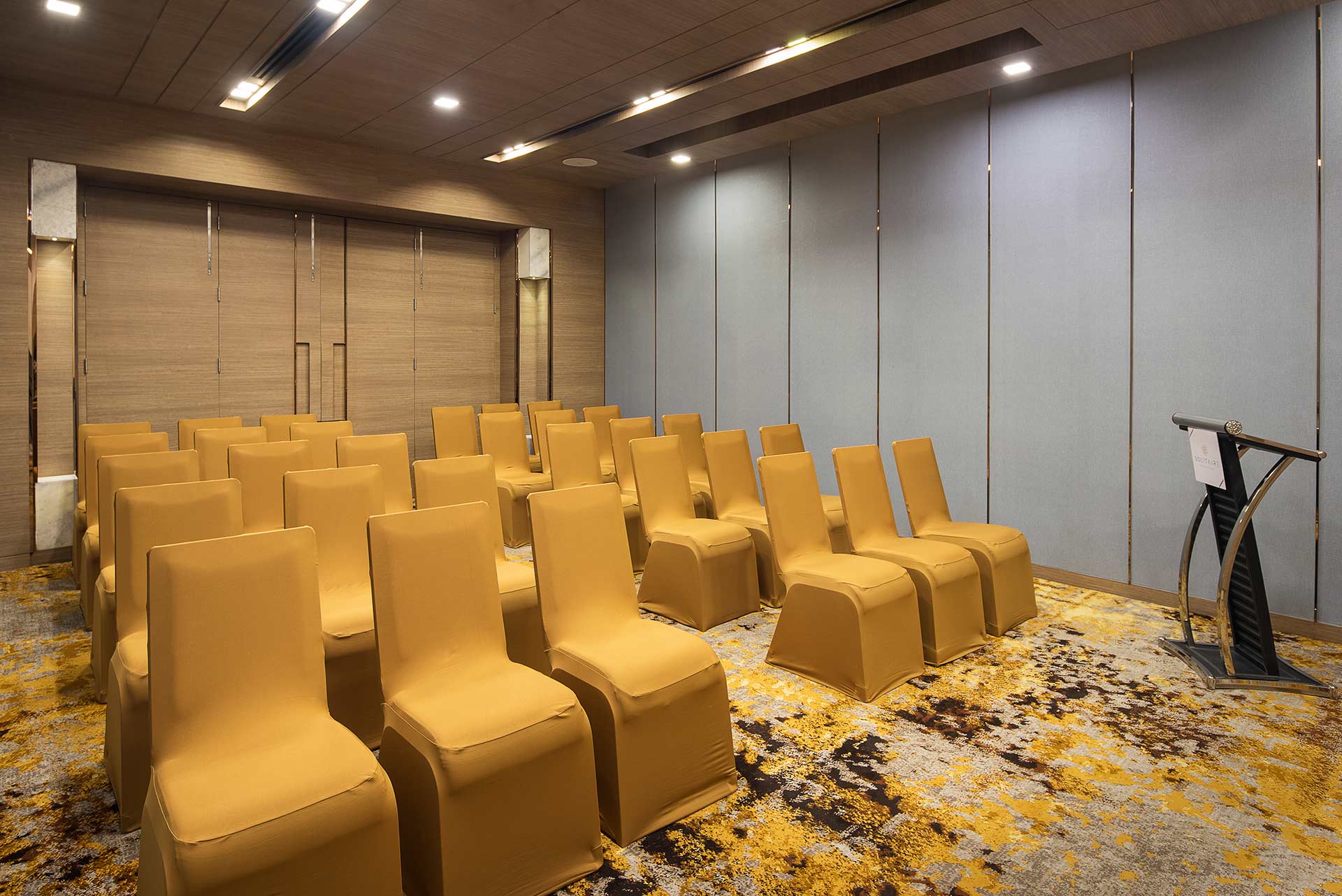 Breakfast meetings are becoming increasingly popular and are great way to start your day, especially for business people with busy schedules. If you are looking to host a breakfast meeting, Sukhumvit is the best location to ensure your participants travelling from across the city arrive on time. As the host, you can relax the night before in one of our luxurious hotel rooms. Otherwise, Hotel Solitaire is right in the heart of the city with nearby BTS (skytrain) and MRT (Metro) stations. As it's the first thing on your work calendar that day, we look after all the logistics and catering so all you only need to think about is the smooth running of the agenda. Think Tank 3 is very spacious and can accommodate a small or large private breakfast meeting for up to 60 people. The room has a live cooking station offering customised catering that will motivate and energise your clients. It's perfect for breakfast meetings but also private dinners too. As with all of our meeting rooms, Think Tank 3 is easily customisable into numerous configurations. Moreover, it can fit up to 80 guests in its larger cocktail configuration, making the space perfect for private evening events.
Finally, for larger business functions, such as networking events or exhibitions, all the three Think Tank rooms can be opened up to form one large space.
For enquiries, please write to dos@solitaire.flywheelsites.com, call +66 (0) 2 081 3905 or fill in the form below.