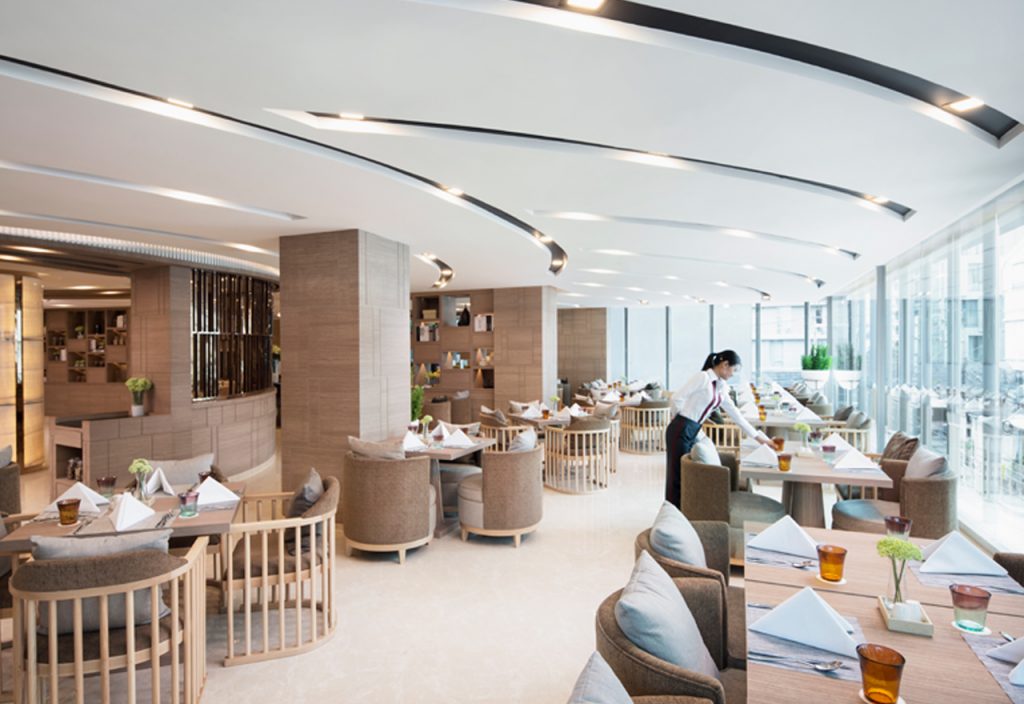 Breakfast, lunch or dinner, you can enjoy an array of fine local and international cuisine at the Solitaire's @Spice restaurant. The opulent space provides both indoor and outdoor dining and can seat 94 guests inside and 27 outside.
To provide you the finest cuisine, @Spice offer guests a chance to taste delicious food prepared in a Tandoor oven. This exotic tandoor is composed of clay and accentuates the natural flavours and character of all foods prepared within it.
Located on the mezzanine level, you can satisfy your appetite any hour of the day @Spice.
Indoors : 94 seats
Outdoors : 27 seats
Total : 121 seats
Opening hours : 6:00AM to 11:00PM
In-room dining : 6:30AM to 10:30PM
Breakfast hours : Mon-Fri : 6:00AM to 10:30AM
Sat & Sun : 6:00AM to 11:00AM